Find Out These 3 Reasons Why Company Fails

Every year 8 out of the 10 businesses are closing down, especially in the years like this when there is a lot of uncertainty ahead of you. Difficult times like this requires businesses to adapt and ensure that every decision is made with a vast amount of information.
And although your business grows or is stagnant you can still fail your business if you do not have the proper technology to ensure that you can manage your business in growth time or your business is still.
According to Business Employment Dynamics, you can see how many business make it through in:
DOWNLOAD OUR EBOOK: FIVE REVENUE KILLERS AND HOW TO DEFEAT THEM
About 80% of businesses with employees will survive their first year in business. (The most recent data shows that, of the small businesses that opened in March 2016, 79.8% made it to March 2017.)
About 70% of businesses with employees will survive their second year in business. (The recent data shows that of the small businesses that opened in March of 2015, 69.2% made it to March of 2017.)
About 50% of businesses with employees will survive their fifth year in business. (Data shows that of the small businesses that opened in March of 2012, 50.2% made it to March of 2017.)
About 30% of businesses will survive their 10th year in business. (The most recent data shows that of the small businesses that opened in March of 2007, 33% made it to March of 2017.)
It is important to note that these rates are consistent year by year and although in some industries it may be slightly different the important reasons why a company fails are usually these 3, I will describe in this article.
These 3 major reasons cause businesses to lose money, resources, and time and therefore it is important to understand them and know how to solve them.
Revenue is the most important part of every business, but what if there is something that it is silently killing your revenue? Download our ebook to learn more.
1. Current systems are disconnected and cannot handle the complexity of a growing business

Yearly growh is a goal of every company, but with the growing business new obstacles and challenges will come with it.
Whenever the business grows from 10 to 50 employees or from 100 to 500 employees, the challenges are different and a new approach is required.
According to Panorama Consulting, the businesses that do not update the old ERP systems or still rely on the spreadsheets and manual processes lead to redundant data (35%), unaligned business systems (33%), and the inability to track processes in real-time (28%).
These problems cost businesses a lot of money and resources and with a growing business, you need to focus on how to streamline processes and help employees work faster and smarter.
Therefore, growing businesses in Malaysia and Singapore are searching for a comprehensive solution that they can deploy and get a 360 overview to manage more effectively their financials, sales, services, and operations to increase profit and decrease cost.
To connect apps like payroll, banking apps, CRM systems, e-commerce, or customer APIs to become more efficient and reduce the time, repetitive tasks which can be streamlined or automated such as:
Create quotes
Orders
Invoices
Reporting
Others
And tasks can be carried out from the office or on the go via mobile apps.
FIVE REVENUE KILLERS AND HOW TO DEFEAT THEM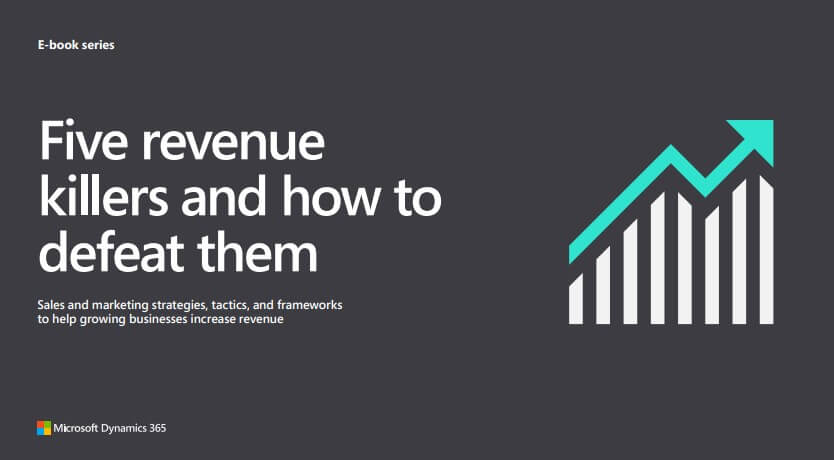 2. Incomplete data and tedious reporting create blind spots and lead to poor decisions
Growth might seem like a great opportunity to expand the operations and the best time for organizations to recruit more resources but many of them fail due to the poor cashflow.
According to Entrepreneur, 82% of small to midsize businesses fail because of poor cash flow management.
Tim Berry the author of the article has described some important rules of cashflow to remember such as:
Growth sucks up cash.
Cash flow is not intuitive
Profits are not cash, they're accounting
And even though for many business owners and accountants the rules make sense, it is hard to follow them if the company does not have sufficient reporting system.
Manual reporting is tedious and takes up a lot of time of finance department and still there are blind spots which lead to poor decisions and ultimately failing the business.
The solution for such companies would be a comprehensive ERP system which will create a single source of truth by seamlessly sharing data across every line of business.
Modern ERP solutions will centralize your data from sales, accounting, purchasing, inventory, and customer interactions for an end-to-end view of your business.
Users are able to create customized reports and view comprehensive dashboards with intelligent reporting systems such as Power BI in Dynamics 365.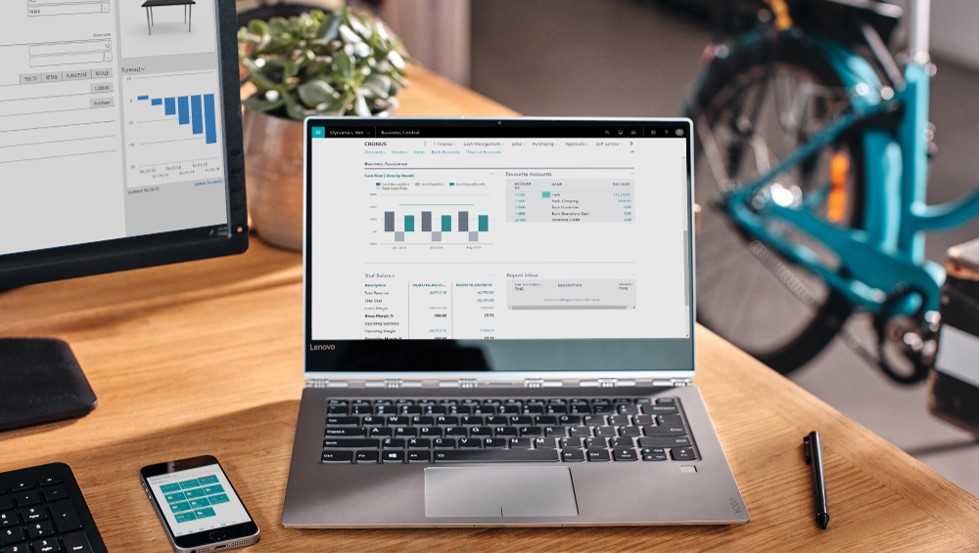 Book Dynamics 365 free demo with us today and learn how we can help supercharge your business, increase productivity and decrease cost.
3. Unsecure data causes business risks
Malaysia authorities have been actively looking at fraud in small and medium-sized companies. As for many developing countries, small and medium-sized businesses are important to the economy.
According to KPMG-Malaysia,
48% businesses claim that their organization were victims of fraud
46% of the respondents also state that they have received complaints of bribery and/or corruption in their organizations.
Unfortunately, only a small percentage of businesses were able to determine the fraud loss which amounted to RM2.407 million. The survey results indicate that 42% of the reported fraud incidents were withing the range of RM10,000 to RM100,000
Also according to ACFE, businesses with fewer than 100 employees are the most susceptible to fraud, with a median loss of $200,000.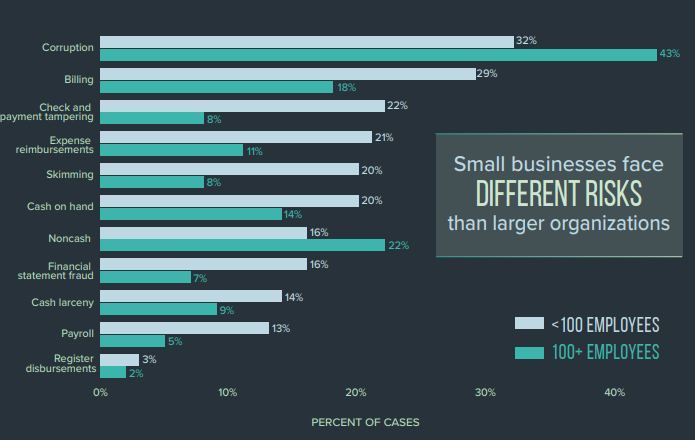 These numbers are growing as more businesses is moving more to the digital platform. Therefore, it is extremely important to find a secure solution for your business data.
So, you can securely handle, store, and transmit data across your systems.
Data security is extremely important to businesses. Many hackers knows the vulnerability of small businesses.
Therefore ERP system should have proper safeguards to ensure that the data is properly secured.
Conclusion:
Protecting your business is becoming more important than ever especially with the sensitive data being accessible over the internet.
Today's organizations should be searching for ERP solutions that provide a high level of security, a single source of data, and ease of reporting.
In order to run your organization more effectively and securely anywhere, whether you are home, office, or business trip, the ERP system should be able to provide you with the tools to do so.
Check out Dynamics 365 Business Central, our comprehensive all-in-one business solution to supercharge your growing business. Learn more
Related Articles
Additional resources:
For more resources visit our Resource Centre, where you can find plenty of ebooks, whitepapers, guides and infographics to download for free!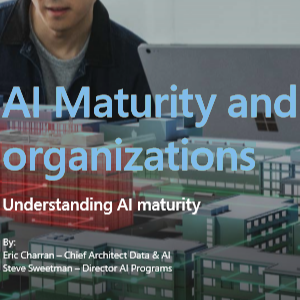 Free Ebook
Digital Transformation – AI Maturity and Organizations
This readiness includes an ability to own and operate AI as well as be aware of the characteristics of AI-based systems and technologies. AI-based systems are probabilistic in nature. This is the opposite of many existing technical solutions in which "business logic" is based on predetermined, articulated rules that are compiled into an application. Probabilistic systems operate in the realm of probabilities, which, by nature, requires organizations to understand concepts such as data science-driven experimentation and ownership process changes.
---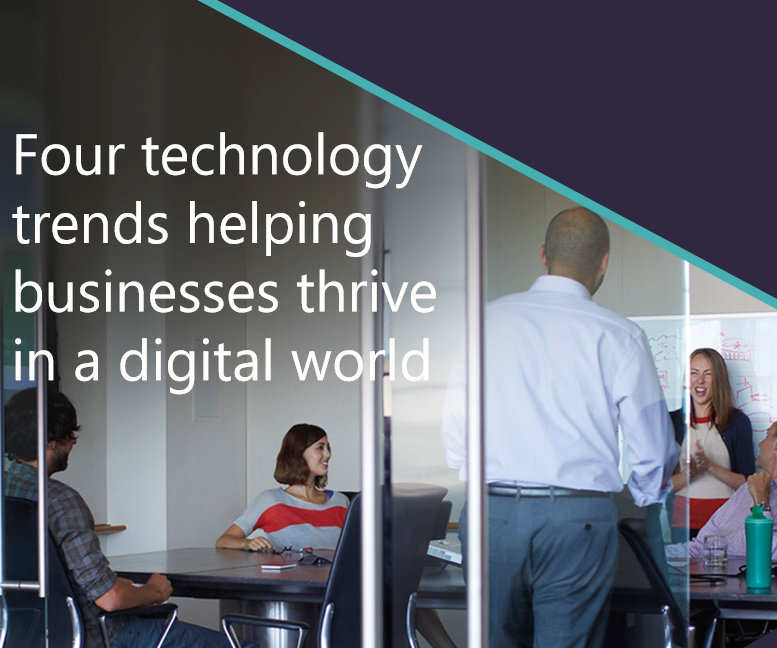 Free Ebook
Game Changing Trends in Modern Technologies
The past decade has brought extraordinary changes to the way people interact and expect to do business. The Internet has matured, mobile devices are part of everyday life, and cloud-based solutions have gone mainstream. New trends, enabled by these technology advancements, are emerging at a rapid pace. But is your business ready?
---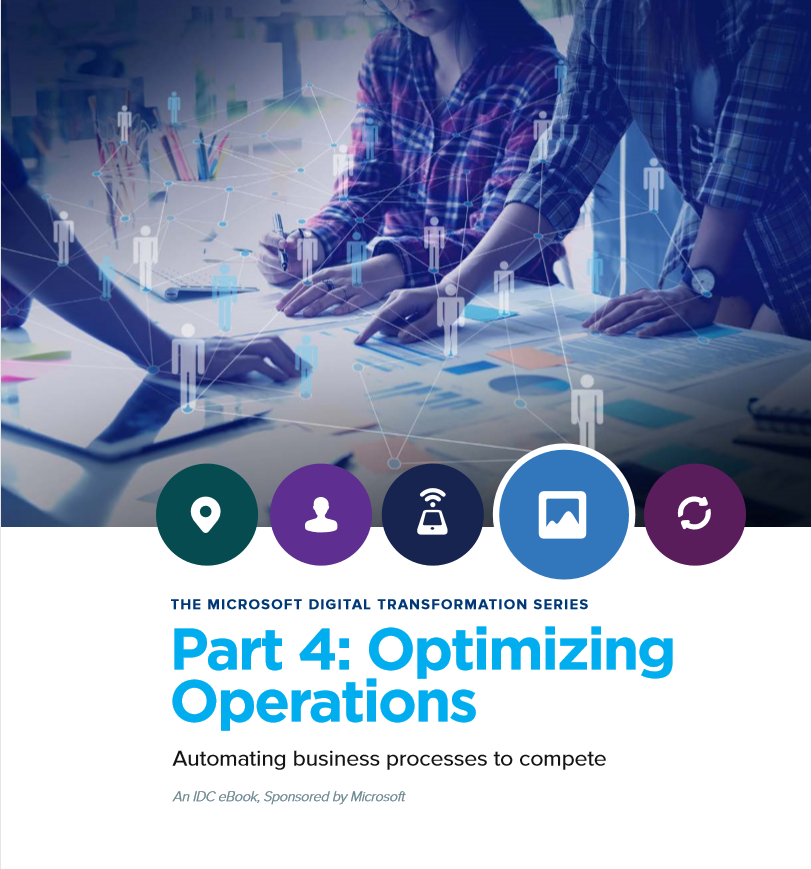 https://adynamics.com.my/wp-content/uploads/2020/05/Avoid-these-3-reasons-why-company-lose-money-and-fails.png
675
1200
Eduard Dziak
https://adynamics.com.my/wp-content/uploads/2021/08/agile-dynamics-solutions-gold-microsoft-partner-dynamics-365.png
Eduard Dziak
2023-01-10 11:43:00
2023-05-16 11:32:34
Find Out These 3 Reasons Why Company Fails