How Cloud ERP Software Helps with Growing Your Business?

In the fast pace world businesses need to take every opportunity to stay competitive and keep growing while reducing costs.
Therefore Cloud ERP software has become essential for a modern organization to stay competitive in this changing world.
New technologies, regulations and laws are introduced every single year and businesses need to keep up with them whether they are large or small.
What is Cloud ERP?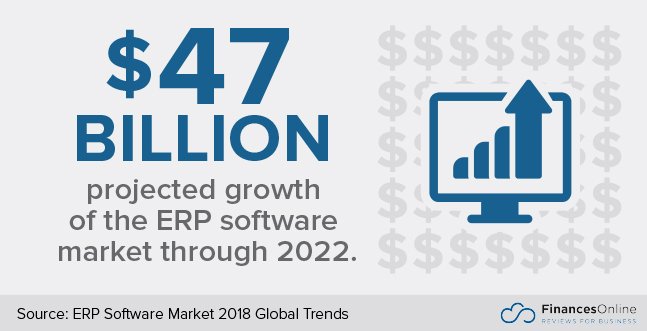 Cloud ERP is a Software as a Service (SaaS) Enterprise Resource Planning platform running on cloud servers rather than on premise servers. It allows users to connect to ERP applications via the internet. Also, it potentially minimize IT resources and maintenance as these can be carried out by the cloud vendor instead of the customer.
Helps streamline processes
Streamlined processes are essential for businesses to increase productivity and efficiency by reducing repetitive tasks.
Today's modern Cloud ERP can simplify and streamline operational processes to make it more efficient and profitable.
According to TEC, 95% of businesses improve some or all of their processes after their ERP implementation. (Source)
Cloud ERP helps organizations to streamline processes to stay competitive and meet the high expectations of customers and employees by:
Enhancing collaboration between departments
AutomateingData entry
Increasing visibility to data
Flexible reporting
Closely integrating functionalities
Of course, not every Cloud ERP system can do that. Therefore, it is very important to assess and evaluate the cloud ERP system which will meet your requirements to help you with growing your business.
Subscribing to a Cloud ERP software has lower upfront costs as compared to an on-premise ERP system.
A New Approach to Evaluating ERP System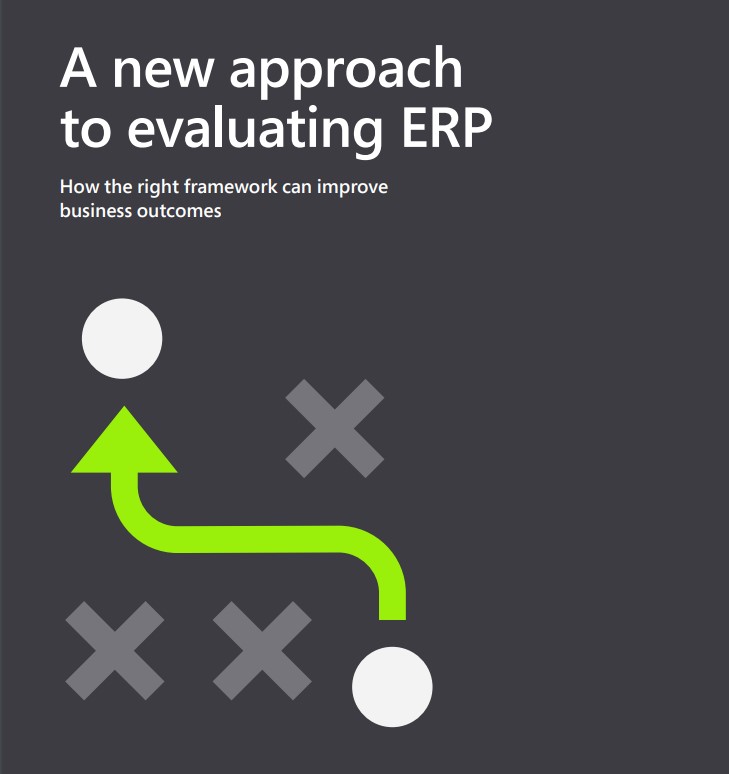 Connect departments and resources without hassle
Managing a business with siloed systems makes it difficult to share data and collaborate between departments.
Therefore, one of the main priorities for businesses is to centralized enterprise data and increase collaboration.
And that's exactly why businesses implement an ERP system.
The top 3 ERP benefits are:
Reduced process time
Increased Collaboration
Centralized enterprise data
This helps businesses to stay competitive and enhance business productivity to make a higher profit and decrease costs by 11%.
Connected departments make employees more effective and productive to finish up tasks and quickly move to the next one.
According to the latest research, ERP systems improve communications between departments which can cut miscommunication and reduce human errors. Therefore, better collaboration can improve productivity by 20-30%. (financeonline.com)
Besides that, around 95% of companies had experienced significant improvements in their workflows after adopting ERP software.
Cloud ERP saves you money, time, and effort
Cloud ERP has many benefits and one of these benefits is that it can save your business money, time, and effort so that you are able to focus more on running the business.
Cloud-based computing allows you to access your ERP software over the internet securely and fast to get your company data.
And because Cloud ERP software is not hosted at your premises, Cloud ERP software it lower your upfront costs as it does not require you to buy servers.
According to financesonline.com, Owners of SMBs prefer using ERP systems instead of standalone solutions because it can reduce operation costs by 11%, standardize back-office processes by 77%, and give them real-time visibility into their data by 48%.
Also, on average Cloud-hosted ERP is cheaper than on-premise solutions by 30%. (financeonline.com)
In addition, Cloud ERP usually comes with an automatic backup of your data, upgrades of applications, improving data security, and zero maintenance of the servers from your side as a user.
Therefore, you don't need to run your own servers and do not need to hire extra IT resources. Thanks to Cloud ERP many organizations save time from:
Manual updates and high downtimes
Regular server maintenance
Protection against security breaches
Easy to scale with great support to grow
When we are talking about scalability the important aspect of it is the possibility to quickly react to changing business conditions and growth. Therefore, Cloud ERP systems are becoming a favorite option for Medium size businesses due to their great scalability.
ERP Cloud system enables businesses to react fast to changing business conditions by quickly scaling their operations and systems with new users, add-ons, and features.
Also, as we can see from the graph, businesses implemented ERP systems because they found the ERP system as one of the main aspects to keep growing.
Also, as we can see from the graph, company growth is one of the important reasons for implementing an ERP system due to its scalability to adapt to changing business conditions rapidly.


Therefore, the old customized software is not suitable for businesses growth. Today's ERP software is made to fit the business unique needs with plenty of room to customize it.
So, you do not need to build a system whenever your organization grows, but rather just update and add on as and when you need it.
Easy to help people onboard
Bringing new people on board comes with the learning curve to adapt to a new working environment, people, space, and even the technology they must use for their work.
Many employees have already used some kind of tools for their business tasks, but because there are so many different kind of software's, they may have to learn to work with new software's used by your company.
Therefore, a big part of onboarding is learning how to properly use your company software to make things accordingly, efficiently, and correctly. This can take months for new employees to learn how to fully utilize them.
And if you are using more than just one software, then the adaptability of the new tools can be even longer.
That is why standardized ERP software helps with growing your business as it brings all business management tools together in one place.
Modern ERP software is made with users in mind to avoid being complicated and hard to use and rather to bring easy to learn and use interface. This is one of the important aspects of what companies are looking for from ERP systems.
So Modern ERP systems bring things like:
Friendly Interface
Responsiveness
Standardized interface across departments and features
Large resource database (Microsoft has the largest resource offering for its products. Bigger than Amazon and Salesforce combined.)
The above factors help companies with onboarding new staff to faster adopt new technologies.
Therefore, you can focus more on growing the business rather than teaching new staff.
Cloud ERP increase the productivity and efficiency of your business
Cloud ERP brings many benefits for businesses and one of them is the increased productivity and efficiency of your business and your employees.
A big part of running a modern business is the availability of efficient remote operations which gives great flexibility to your business.
Being able to work from anywhere around the world at any time gives employees great flexibility to work without restriction, whether they are on a business trip or working from home.
Also, Cloud ERP improve the efficiency of collaboration between colleagues whether they are at work, business trip, or home. Therefore, the need to work from anywhere is extremely important.
According to the Forbes survey, 64% of respondents say that Cloud-based collaboration tools help businesses execute tasks faster. Among the leaders the figure increases to 82%, senior management and c-levels see Cloud ERP systems as a great tool for collaboration.
Apart from collaboration and flexibility Cloud ERP give access to the latest technologies even to a small and medium-sized company, which used to be accessible only to large corporations.
With timely and regular upgrades of the Cloud ERP application, the IT department spends less time on these things and rather focus on important tasks related to the business.
Additionally, other departments benefit from the latest tools so they can work more efficiently, faster, and business can keep growing.
Conclusion
Modern Cloud ERP systems are not that clumsy like they used to be and they offer great customization to fit any business needs. You just need to choose the right application to make the best from Cloud ERP systems and many vendors provide free help to find the right solution.
Therefore, ERP systems have become essential for small business to grow their business easier and faster and to quickly adapt to trends and threats.
Cloud ERP systems are becoming affordable than ever for almost any size of business whether you are a small-medium size business or an international corporation, Cloud ERP software can help you to and grow your business rapidly in order to maximize your shareholders' value.
A New Approach to Evaluating ERP System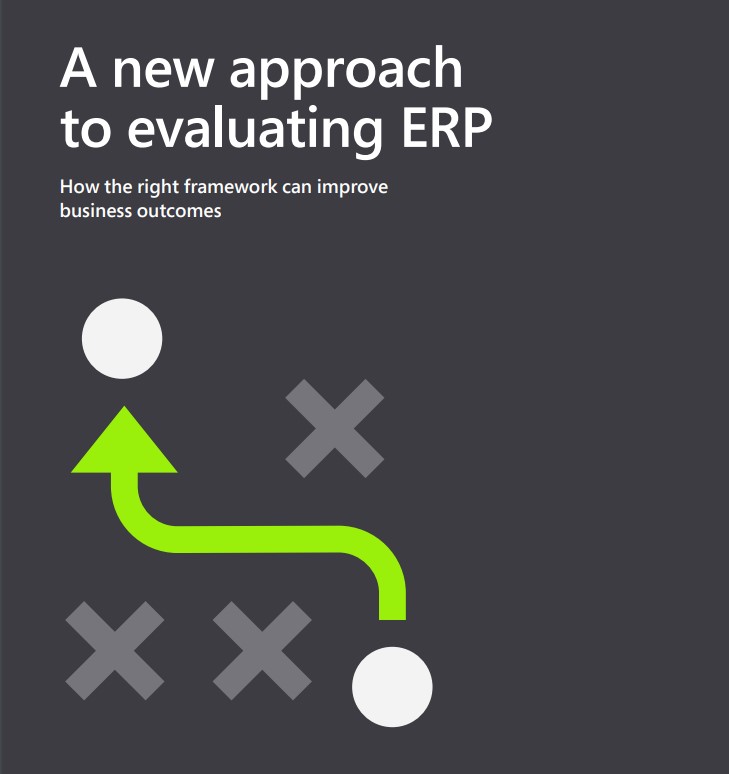 Related Resources
https://adynamics.com.my/wp-content/uploads/2020/05/How-Cloud-ERP-Software-Helps-with-Growing-Your-Business.png
675
1200
Eduard Dziak
https://adynamics.com.my/wp-content/uploads/ADS-Gold-Microsoft-Partner.png
Eduard Dziak
2023-01-03 14:11:00
2023-05-22 14:15:13
How Cloud ERP Software Helps with Growing Your Business?