5 Powerful Ways How Cloud ERP Connects Business Operations

Learn how Cloud ERP connects operations in Malaysia and deliver businesses Cloud ERP software which connects operations seamlessly without silos.
Connecting your operations is essential to high productivity and efficiency of your operations. Therefore, many organizations spend a tremendous amount of money on integrated tools.
That is why tools like Cloud ERP are essential for organizations to have 360 overviews of the entire business.
Download Now: A new approach to evaluating ERP [Free ebook from Microsoft]
Because data are the biggest asset organizations have and being able to effectively utilized data, companies need smart ERP systems with tools like automation, AI and machine learning to become competitive locally and globally.
WHAT IS CLOUD ERP?
Cloud ERP is Software as a Service Enterprise (SaaS) Resource Planning platform run on provider servers rather than on-premises which allows users to connect to software applications via the internet from anywhere. Also, Cloud ERP eliminates IT resources and maintenance as Cloud ERP is maintained in remote data centers by the vendor.
That is one of the greatest benefits of Cloud ERP as it does not require direct maintenance of a server or the application itself and cloud ERP providers take care of it.
This also eliminates the heavy IT resource usage as you do not need to do regular updates of server and maintenance as all these are done by the provider.
Therefore, Cloud ERP is more affordable and convenient for businesses as they can focus on running the business and not having a headache whenever something goes wrong.
It is important to select the right Cloud ERP vendor to assure that your data are safe like for example, Microsoft spends $1 BN every year on Cloud data security.
That is why many Malaysian businesses rather prefer Cloud ERP as it also comes with strong data security provided by the vendor.
If you are learning about ERP systems, then download our ebook: A new approach to evaluating ERP from Microsoft to learn how to evaluate your ERP systems.
5 Ways Cloud ERP Connects Operations
A unified system is important for your business to maximize productivity and efficiency of your business.
Many Malaysian business owners currently having a problem with disconnected processes and data and they must pull the data from multiple legacy systems to generate reports.
This takes a lot of time for their employees and instead of focusing on running the business they spend a big part of their time generating reports.
That is why having unified business data and processes can save a tremendous amount of time for your employees so they can focus on running the business more efficiently.
Let's discuss the 5 top ways how Cloud ERP software connects operations and therefore increases productivity and decreases costs.
1. Replace disconnected legacy systems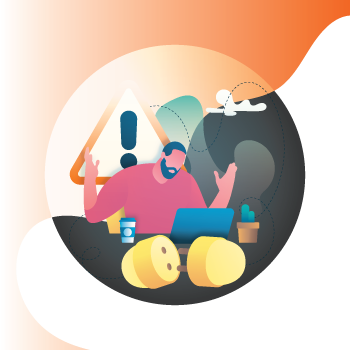 The first smart way of how Cloud ERP improves your operation is that it replaces disconnected legacy systems your employees are using.
And even thou some legacy systems are having already integrations still a manual time-consuming work is required to make it work.
Therefore, by switching from legacy systems to unified and modern ERP software your operations have tools in one place and do not require any further integrations and manual work.
So, your employees can focus on using one software with one interface. This part is especially important for recruits as learning how to use one software is much easier.
That is why your entire operations will benefit from using one software for their work. No disconnection and silos.
Because your employees should focus on their works and not the system. The system should enhance their productivity and efficiency to deliver the work faster and smarter.
In addition to that, your business will benefit when it is growing as cloud ERP systems are scalable and adaptable to business needs.
A New Approach to Evaluating ERP System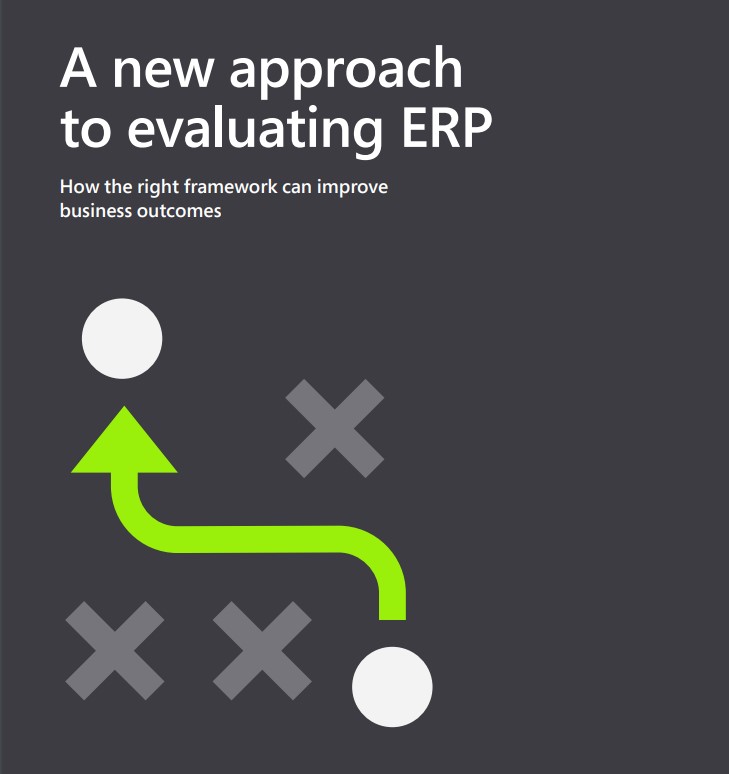 2. Collaboration tools within modern Cloud ERP software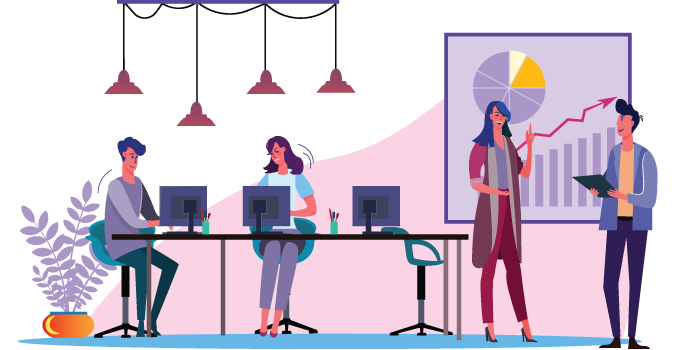 Collaboration is important among your peers but if each department using a different tool to work then sharing the data and collaborate with others is difficult.
Another smart way how unified Cloud ERP system increase operations is by uniting your employees with software.
I mean everybody goes through when one needs to requested data from another department. Usually, this takes a tremendous amount of time to get the data you need.
Therefore, your work is slowdown or event stopped by waiting for the department to send you what you need.
But with collaboration tools within Cloud ERP software is rather an easy thing to do, as most of the employees are communicating via the same channel, and sharing information is also very easy.
This makes it super easy to work together and collaborate with other departments to get things faster and more efficiently.
That is why collaboration tools are essential for business productivity and the entire operations.
Collaboration tools are a smart way of how Cloud ERP increase operations productivity and also decrease costs as no need to subscribe to more software's.
3. Brings all data across departments in one place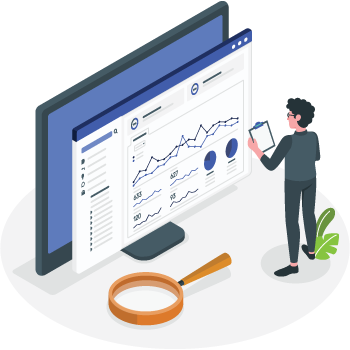 The next smart way of how ERP Cloud increases productivity is by bringing all the data across your departments in one place.
Data from Customer service, Finance, Marketing, Sales, Human resource, supply chain, etc. are in one place, and that it makes super easy to generate reports, get a quick overview of the entire business.
With data right at your fingertips with an opportunity to connect on any device from anywhere, you and your employees are empowered to work remotely and be more flexible.
As I have mentioned already, data are the biggest asset company have and unified cloud ERP systems make it simple to use them and make faster, smarter, and more informed decisions.
Therefore, your business can make more impactful decisions which rather leads to the expansion of your business.
Data hide opportunities to quickly discover new trends and threats and act upon them in a more informative way.
4. Gives a comprehensive overview of each department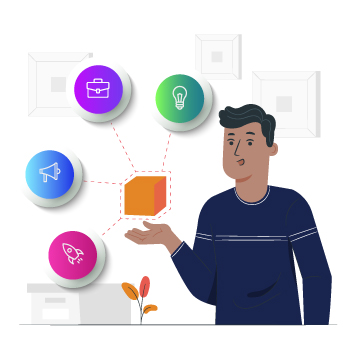 Running a business without data, statistics and insights is hard to make an informative and quick decision, find new trends and quickly adapt.
Data are essential for every business and business owner and management needs to use it in the most timely and efficient manner and get end-to-end view of your business.
This is especially important for higher management that is overseeing more than one department and to be effective you need to have information that is easy to work with.
With Cloud ERP software you can quickly oversee all your departments and generate reports when you needed.
Like this, it makes easy to lead your departments in the right direction without the long process of collecting and analyzing data to get important insights.
Therefore, it is important to have your information in the real-time, so you are always up to date on what is happening with the business and with your departments.
5. Cloud ERP removes silos between departments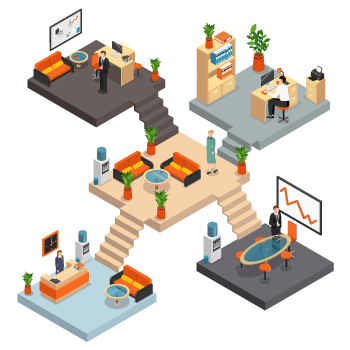 The business has multiple departments that should be working together as all of them having the same goals, but silos between them it make it difficult to cooperate.
Nowadays prospects and customers expect a seamless and united experience across all your departments whether they are talking to sales, marketing, customer service, or finance.
Therefore, having silos between your departments make it difficult in proper communication with your customers and prospects.
And not only that but as I have mentioned, also among your peers. If you want to have a productive business, your data needs to flow seamlessly across departments into one place, where tools like AI and analytics can quickly create insights for you.
All of this is important.
And that is another smart way how Cloud ERP connects your operations by removing the silos so you can effectively communicate with your customers, prospects, and employees.
Like this, it makes it easier to operate the business when you or your peers do not need to dig out the information from different sources.
Do You Need Connected Operations?
By 2021, spending on cloud services and cloud-enabling IT will more than double to over $530 billion. (Adynamics)
Operating business, making the right decisions, training your employees, and thousands of other things need to be done, and with connected business operations, everything is easier and faster. Disconnected and systems are no longer effective, and businesses need to have the right tools to effectively operate. That is why businesses need to have connected operations.
Having one unified tool like Cloud ERP is a great asset for organizations to lead in the right direction and make decisions quickly and that what is crucial in this modern fast-pacing world.
Management and business owners cannot effort to make mistakes with try an error but minimize them by analyzing information.
The world is evolving fast and businesses need to adapt quickly to stay competitive.
A New Approach to Evaluating ERP System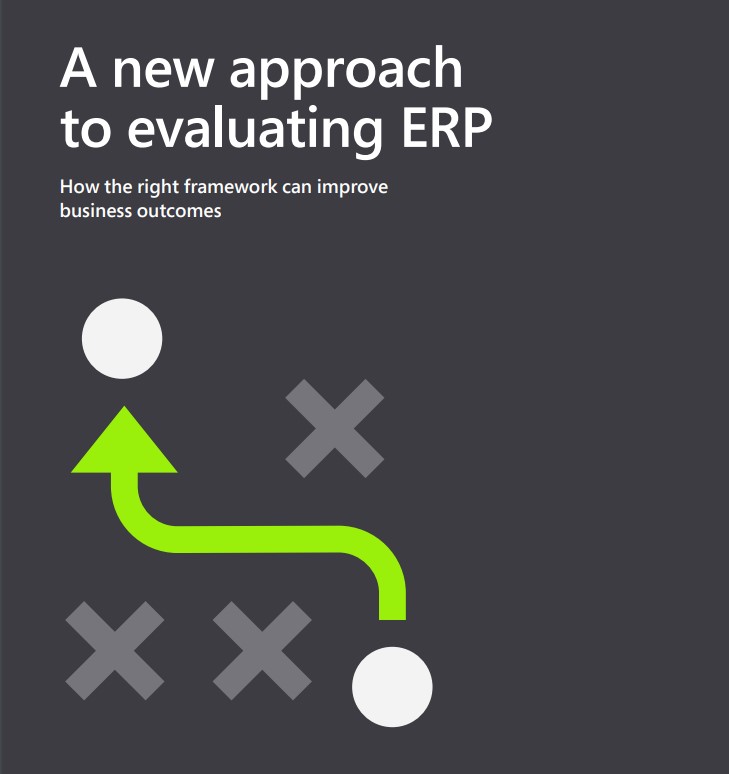 Related Resources:
https://adynamics.com.my/wp-content/uploads/2020/04/5-SMART-WAYS-HOW-CLOUD-ERP-CONNECTS-YOUR-OPERATIONS.png
675
1200
Eduard Dziak
https://adynamics.com.my/wp-content/uploads/ADS-Gold-Microsoft-Partner.png
Eduard Dziak
2023-01-07 16:21:00
2023-03-27 17:12:43
5 Powerful Ways How Cloud ERP Connects Business Operations