How Dynamics 365 Business Central for mobile device Add Flexibility to Your Team in Malaysia

Working with Dynamics 365 Business central for mobile device or tablet is important in today's business environment to stay flexible and adaptable.
In the cloud era, users need business apps that can support them while they are on the move or just working remotely to be more efficient and work without any barriers and obstacles.
Therefore Dynamics 365 Business central for mobile device support your employees whether they are working in Malaysia, or anywhere abroad your team must travel for business.
DOWNLOAD OUR EBOOK: DYNAMICS 365 BETTER TOGETHER WITH MICROSOFT 365
And Microsoft have put a great effort in their Dynamics 365 to create the similar user experience and interface across all the devices.
So when we're not in the office The Business Central mobile app is available for download on Google Play, the App Store, and of course, the Microsoft Store.
Depending on our operating system, there can be differences in how screens look and where functions are placed.
What can you do on Dynamics 365 Business Central for Mobile?
The mobile app is a fully functional client for Business Central. This means you can do most of your daily tasks on your phone or tablet.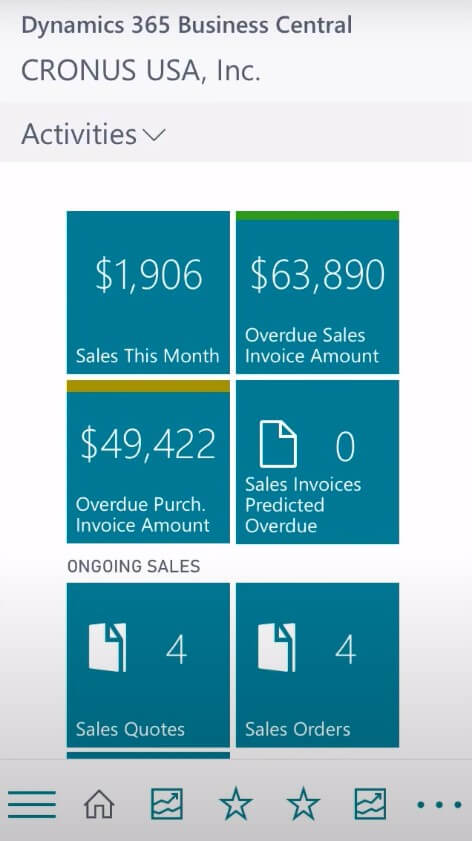 You can view and edit information, run reports, and email them to someone, and create and post transactions. So, like this, you don't need to come to your office that often.
This is helpful to companies with people being outside the office to stay efficient and ensure, that they can complete their task on the go without need to come to the office.
Let's take an example of a day in the life of a salesperson and explore how Dynamics 365 Business Central for mobile, or the mobile client can help increase productivity and efficiency.
Our salesperson frequently visits existing customers and new prospects daily. This is where the salesperson needs to focus most of the effort, that is the top priority for salesperson.
When responding to an inquiry the first thing our salesperson wants to know is whether the company is already a customer.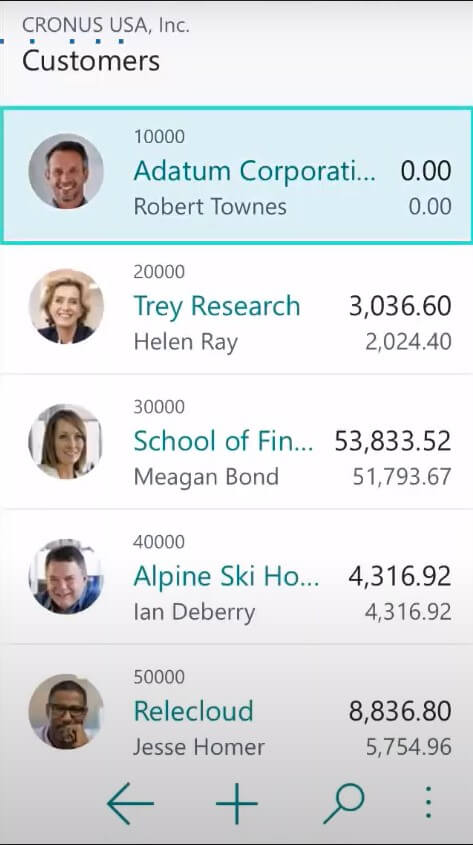 To determine that, they can do a simple search in the customer list. If it is an existing customer, our salesperson can review their status, find any financial discrepancies, and view the sales history.
Our salesperson can also edit the customer information to add or correct it whenever needed on the mobile phone.
To stand out from the competition, businesses need to make every minute count and every customer engagement shine. Microsoft Dynamics 365 Business Central is an all-in-one business management solution that helps businesses manage financials, sales, service and operations easier and faster from day one. Download our Ebook Better together with Microsoft 365.
Create Quote for Customers
Let's say that the customer asks for a quote. Our salesperson can quickly prepare that from the customer card by selecting the feature to open the list of actions salesperson what is to perform.
The actions are familiar because they are the same as when they use Business Central on their computer.
Our salesperson chooses Sales Quote to create a new quote, fills in the required information, and creates the sales lines with the items or services customers had asked for.
New lines are quickly added just by pressing one button. When selecting items or services on the lines, the full list of available records will open.
When the information is complete, it is time to add digital signature and send the quote to the customer by choosing the feature to Send by Email.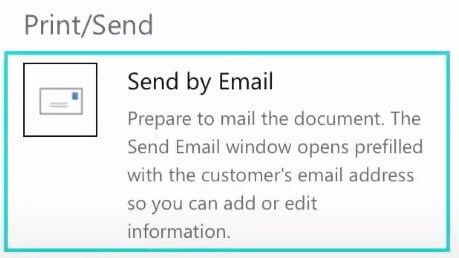 Before sending it, though, our salesperson can review the information if everything is correct and they can send it over to the customer.
That is just one example of how Business Central makes it easy to do business from anywhere, anytime with Microsoft Dynamics 365 Business Central for mobile phone.
BETTER TOGETHER WITH MICROSOFT 365
Work offline on your mobile device
In many situations, Dynamics 365 customers have a problem with weak or no internet at all which can be quite inconvenient especially when they need to upload or update any kind of information documents or data.
Therefore the Dynamics 365 Business Central for mobile devices provides a rich offline experience that lets you work with commands like create, read, update, and delete along with some special commands—so you always stay productive. Once you're back online, changes you've made are synchronized with your apps in the Common Data Service environment.
So If you're working on a record and lose network connection, any updates made to the record are saved in offline mode and will be synchronized to Dynamics 365 app once you're back online.

More to learn about on Work offline on your mobile device visit docs.microsoft.com
Conclusion
Dynamics 365 Business Central for mobile is a smart way how to improve your business efficiency, flexibility, and adaptability.
Thanks to the modern cloud technology from Microsoft, The Azure, your mobile ERP has secure remote access from phones and tablets.
It allows you to synchronize your ERP data including customers, inventory, products, sales, warehouse, and transportation and with real-time updates for improved insights and reporting.
Dynamics 365 Business Central offer seamless transaction from Sales to fulfilment and payment with localization package from us for Malaysian businesses.
So, you can contact us to learn more about Microsoft Dynamics 365 Business Central for mobile phone to learn more on how it can be used in Malaysia, or anywhere around the world you employees needs to travel.
Agile Dynamics Solutions is the leading Dynamics 365 Gold Microsoft Partner in Malaysia with 30+ years of experience across numerous industries. They have helped small & large businesses to digitalize the operations.
Related resources
Sources:
https://adynamics.com.my/wp-content/uploads/2020/09/Dynamics-365-business-central-for-mobile-in-malaysia-and-singapore.jpg
800
1200
Eduard Dziak
https://adynamics.com.my/wp-content/uploads/ADS-Gold-Microsoft-Partner.png
Eduard Dziak
2022-05-02 23:21:00
2022-05-11 15:11:11
How Dynamics 365 Business Central for mobile device Add Flexibility to Your Team in Malaysia