3 Main Questions for Migration from Microsoft Dynamics AX, NAV, SL, or CRM to Dynamics 365 in the Cloud
With the world changing so fast, you are constantly under pressure to ensure that your business running like clock, precisely and smoothly to keep your business at peak efficiency.
Therefore, many organizations are seeking for new technologies coming on market to help them with that, especially in the todays digital age it is very important to have the latest technologies.
That is why Microsoft in Malaysia is trying to help their customers to upgrade their Microsoft Dynamics AX, NAV, SL, or CRM into the new platform Dynamics 365 in the Cloud.
To understand better the business value of migrating from Microsoft Dynamics AX, NAV, SL, or CRM to Microsoft Dynamics 365 in the Cloud, we have prepared 3 main questions our customers ask about migration.
1. How do the costs of on-premises compare to the cloud?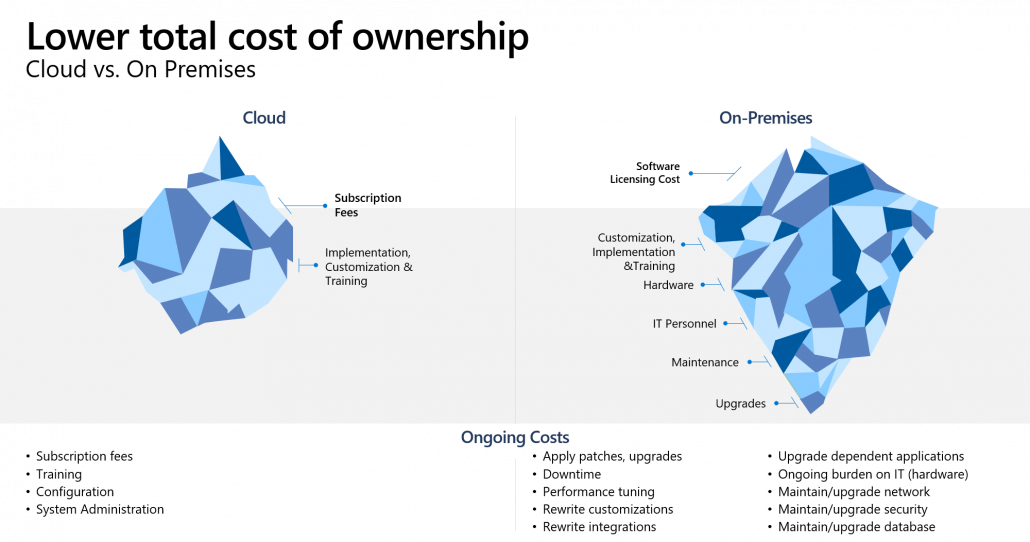 If you are only thinking about the cost of licensing and implementation, customization, and training that is just the tip of the iceberg.
When you start to think about how much you are responsible for managing with an on-premises environment, the cost soon adds up.
Consider the full costs of hardware and infrastructure, including data storage, servers, and facilities, the increasing costs to support and maintain the platform the increasing costs to support and maintain the platform providing robust disaster recovery and mobile access keeping up with security and compliance changes, and more.
It's no surprise organizations say they spend too much time and money on basic software and hardware maintenance.
Aging applications and platforms become increasingly difficult and expensive to keep current ERP and CRM systems and changes are needed.
So how migration to Dynamics 365 in the cloud can help business in Malaysia?
Moving to the cloud can help you redeploy your IT costs towards more strategic initiatives like business improvement and innovation.
2. How Can My Business Improve with a Cloud Solution?
A move to Dynamics 365 in the cloud is a key step towards optimizing business performance and increasing employee productivity.
Legacy systems often can't keep up with the pace of change.
For example, in a mobile first world, you need real time access to reliable business data, regardless of your physical location, so you can make decisions to help you stay competitive.
Dynamics 365 provides the flexibility for changing business environments, so you can scale your solution as circumstances evolve.
Dynamics 365 in the cloud keeps you up to date with the latest releases, to keep your organization compliant with regulations and provide your users with the most current technology, plus Dynamics 365 is connected to tools like Microsoft Excel, Outlook, and Power Platform to help improve your organizational productivity.
3. What is the Best Way to Started?
We know you're facing an important decision to whether migrate to a new Dynamics 365 platform or stay on your current.
That is why Microsoft invested in a program to help you map the best course for your organization to ensure your operation stay as less distracted as possible
Our Dynamics 365 migration program & experts in Malaysia help you along every step of the journey.
You will get help from Microsoft & Agile Dynamics Solutions from start to finish, and receive a no charge, no obligation migration assessment.
Your advisor will work with you, to understand your existing deployment and help determine your best path to the cloud.
Apply to get started today with Agile Dynamics Solutions today.
If you are having any questions please contact us and Dynamics 365 expert will answer you within 1 business day.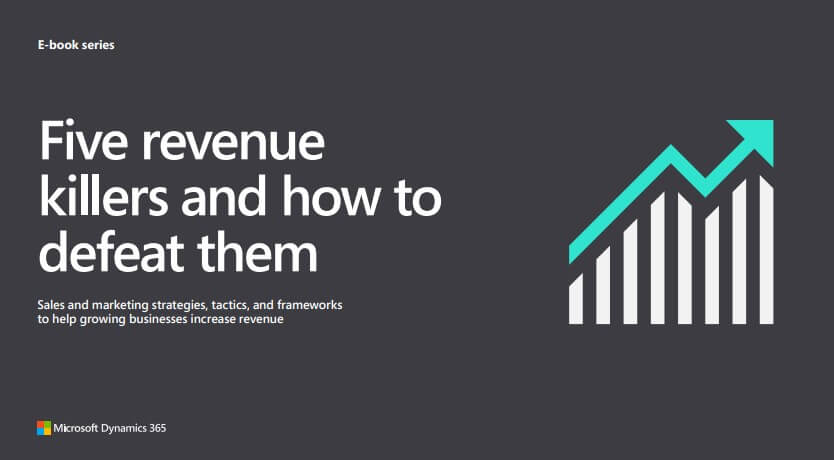 Free Ebook
Download our free eBook about Sales and Marketing strategies, tactics and frameworks to help growing businesses increase revenue.
https://adynamics.com.my/wp-content/uploads/2020/09/3-Main-Questions-for-Upgrade-from-Dynamics-to-Dynamics-365-in-the-Cloud.jpg
800
1200
Eduard Dziak
https://adynamics.com.my/wp-content/uploads/ADS-Gold-Microsoft-Partner.png
Eduard Dziak
2023-01-04 12:12:00
2023-05-22 14:22:17
3 Main Questions for Migration from Microsoft Dynamics AX, NAV, SL, or CRM to Dynamics 365 in the Cloud