Power Platforms Integration with Other Microsoft Products
Give your team the ability to create solutions that accelerate your business. With Microsoft Power Platforms you can easily build web and mobile apps and workflows fast and without limits, Gain insights from your data regardless of where it lives, and gain enterprise-ready security and governance.
The Microsoft Power Platform allows you to work together to meet challenges such as:
Budget constraints
Time & Resource constraints
Paper processes
Complex processes
Security & Compliance
Legacy system maintenance
Meet all your business challenges effectively by analyzing data, build solutions, automating processes, and creating virtual agents to improve your business productivity and reduce costs.
Together the Power Platform is more than the sum of its parts and Power Platforms are seamlessly connected together with other Microsoft products.
Connect them—and Office 365, Dynamics 365, Azure, and hundreds of other apps—and build end-to-end business solutions, that meet your business requirements at any point of your business growth.
Power BIhttps://adynamics.com.my/blog/how-dynamics-365-business-central-provides-end-to-end-view-of-smb-in-malaysia-and-singapore/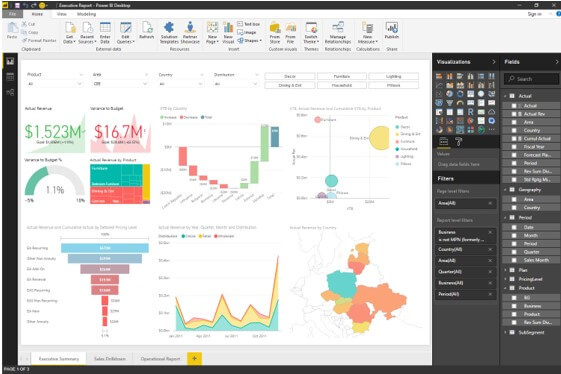 Helps you make informed and confident business decisions by putting data-driven insights into everyone's hands.
With Microsoft Power BI you can easily connect all your data points and get a 360-degree view of your business through a single pane of glass.
Create ad-hoc analysis, live dashboards, and interactive reports that are easy to consume on the web and across mobile devices.
Build smart apps by infusing insights from your data and drive action with the power of the Power Platform.
Power Apps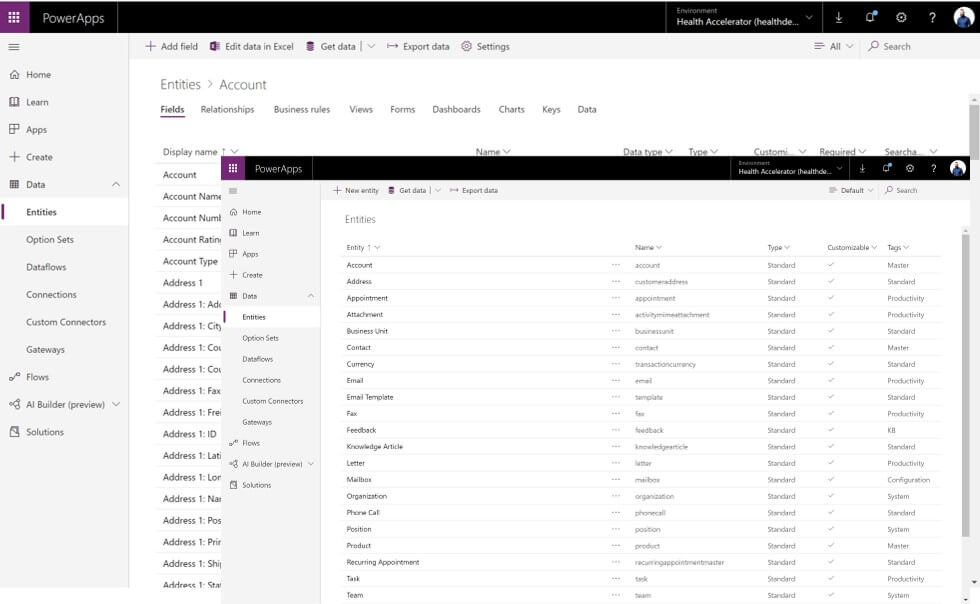 Turn ideas into solutions by enabling and empowering your team to build custom apps that solve business challenges.
Build standalone web and mobile apps, or customize existing apps in Office 365 and Dynamics 365.
Connect to all your data with 275+ pre-built connectors and custom connectors. Add AI and intelligence with ease through built-in cognitive services. Provide IT guardrails with enterprise-grade governance and security controls.
Pro-developer extensibility enables a "no limits" platform that spans business users to professional developers.
Power Automate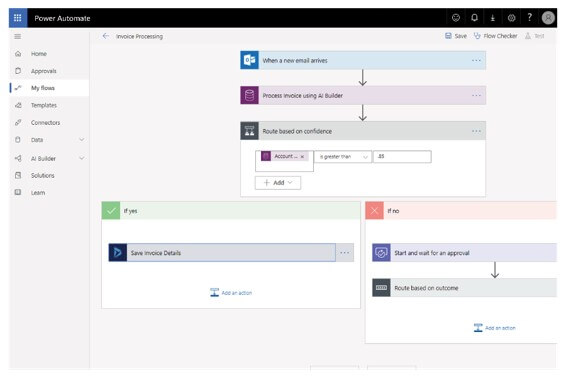 Boost business productivity and get more done by giving your team the resources and ability to automate organizational processes.
Automate and model business processes across your apps and services. From simple automation to advanced scenarios with branches, loops, and more.
Trigger actions, grant approvals, and get notifications right where you work. Automate legacy, on-prem, and cloud-based applications and services.
Power Virtual Agents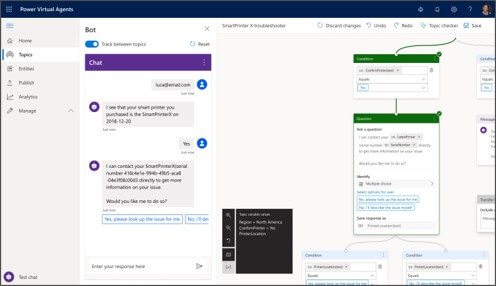 Easily build chatbots to engage conversationally with your customers and employees—no coding required.
Enable subject matter experts to easily create powerful virtual agents using a guided, no-code graphical interface—all without the need for data scientists or developers.
Enable the virtual agent to take action on the customer's behalf. Easily integrate your virtual agent with hundreds of services and systems out of the box or create custom workflows.
Keep an eye on how your virtual agent is performing by using conversational metrics and dashboards. Get in-depth AI-driven insights to improve bot performance.
Get Started Now
To learn more about Microsoft Power Apps visit our web page where you can get more information on how your Malaysia-based organization can use these tools to improve your business results.
Agile Dynamics Solutions is the leading Microsoft partner in Malaysia with over 30 years of experience helping businesses to digitally transform with ERP, CRM, and other business solutions from Microsoft.
ADS Director of Technology, Mr. Then Keng Huat is the leading expert in Malaysia to help businesses implement Microsoft Power Platforms, Microsoft Dynamics 365 ERP & CRM applications, and Microsoft Azure Cloud. With the long years of experience across industries from small to large size businesses, Mr. Then successfully helping businesses to implement those systems with minimum disruptions to the business operations.
According to statistics, 50% of ERP implementations fail the first time around however Agile Dynamics Solutions has developed a unique implementation methodology with a 100% success rate to help businesses in Malaysia, Singapore, and other Southeast Asia countries successfully implement Power Platforms and Microsoft Dynamics 365 solutions.
Request for personalized Microsoft Power Platforms free demo from Agile Dynamics Solutions to learn more.
Infographic
Download the PDF version of the infographic.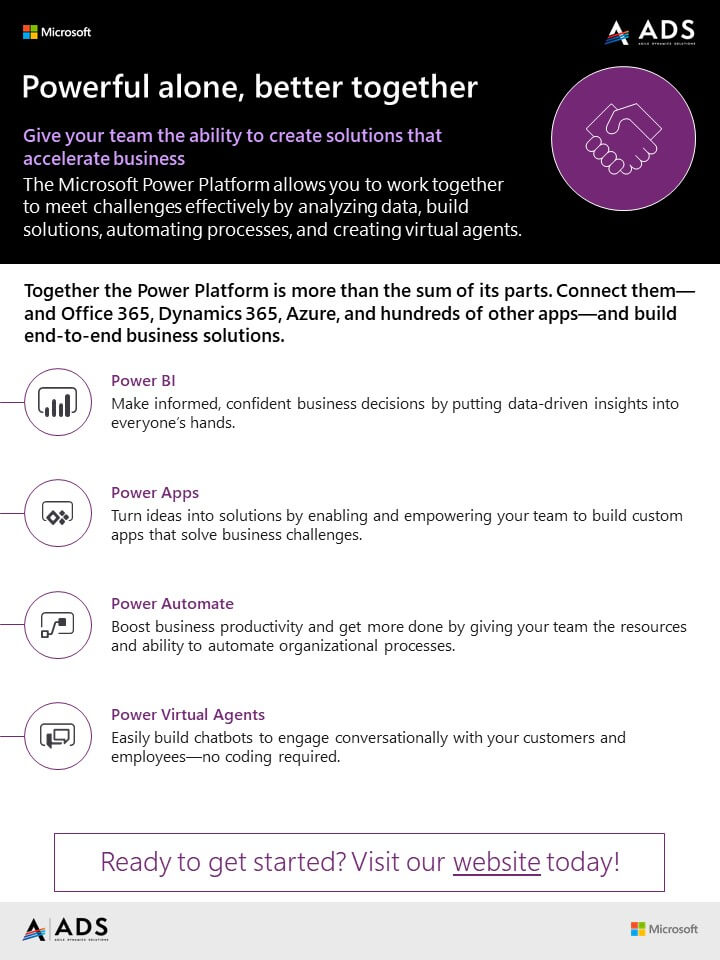 https://adynamics.com.my/wp-content/uploads/2021/03/power-platforms-integration-with-other-microsoft-products-infographic-header.jpg
315
856
Eduard Dziak
https://adynamics.com.my/wp-content/uploads/ADS-Gold-Microsoft-Partner.png
Eduard Dziak
2022-03-10 11:11:00
2022-05-11 15:08:49
Power Platforms Integration with Other Microsoft Products