5 Benefits of Microsoft Dynamics 365 for SME & SMB in Malaysia

In this article, we will look at the 5 most important benefits of Microsoft Dynamics 365 for SME & SMB in Malaysia and how businesses in Malaysia already benefit from using Dynamics 365 for their businesses.
Covid-19 has rapidly accelerate digital transformation of businesses of all industries such as healthcare, government, retail, finance, manufacturing and more around the world including Malaysia.
DOWNLOAD EBOOK: Reimagine Productivity with Microsoft Dynamics 365 – Transform business process automation and people productivity
Malaysian SMBs and SMEs businesses has realized that traditional legacy systems are not efficient to stay productive in the new normal where customers moving to the digital space.
More people are expecting purchase products and services online and even customer service must be able to respond customers across all channels.
And Small to medium-sized businesses (SMBs) in Malaysia are lagging behind their enterprise counterparts when it comes to ERP system adoption.
With the new normal fast underway, a recent Microsoft study showed that more than 96% of enterprises are using the cloud, compared to only 78% for SMBs.
And while the use of cloud-based productivity apps like Office 365 has steadily grown among these smaller companies, their continued reliance on legacy software in key business applications such as ERP or accounting is impeding them from competing effectively with today's top players.
To learn more benefits about how Dynamics 365 keep your business growing, quick to implement, easy to use, with the power to support your growth ambition. Dynamics 365 for SMB and SME in Malaysia, download our Ebook Reimagine productivity with Microsoft Dynamics 365.
1. Unmatched Security and Data Protection
Small businesses are the most common victims of security breaches. In a recent study by ComScore, over 40% of small businesses were worried about data security before moving to the cloud.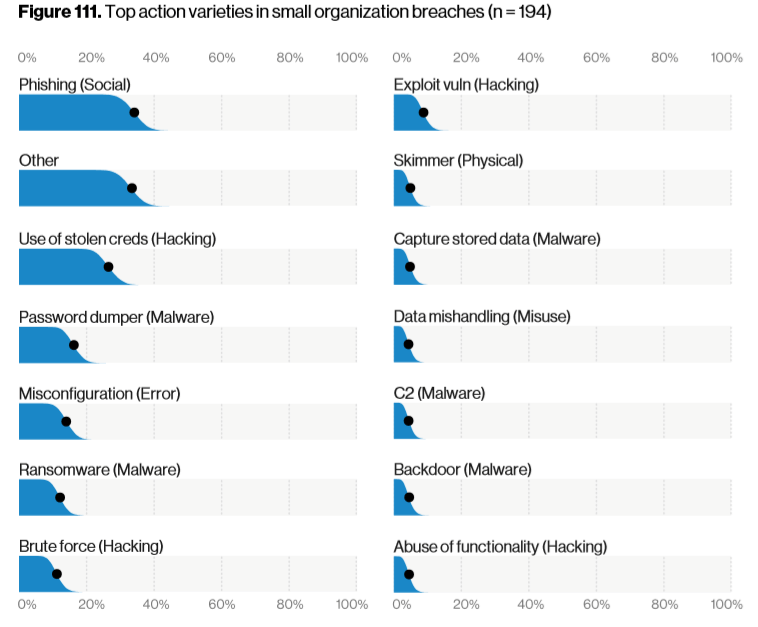 After making the switch, 94% of businesses reported security benefits they had been unable to achieve with their previous on-premises resources.
Furthermore, physical hardware protection has always been a challenge for SMBs in Malaysia. Laptops get lost or stolen all the time.
In addition to the replacement costs, there is the even greater cost of losing important or sensitive data. When storing and backing up data in the cloud, however, data is available and protected regardless of what happens to personal devices.
Dynamics 365, the ERP and CRM systems from Microsoft is a cloud-base solution that comes with enterprise level security protecting SMBs and SMEs data against to breach and allows secure access controls for apps that are built into the cloud services.
Dynamics 365 has a physical datacentre around the world to make it easy and fast to access your company data around the world.
Thanks to Dynamics 365 ERP and CRM systems SMBs and SMEs in Malaysia are able to protect their data like never before and feeling that their sensitive company data are well protected against raising hacker attacks.
2. Cost-Effective Scalability
SMBs and SMEs in Malaysia need increased flexibility to grow and scale without hassle. With the Dynamics 365, as an SME and SMB adds users, generates more transactions, or adds more data, services dynamically scale to manage the workload.
With Dynamics 365 ERP and CRM solutions you are easily able to scale the system whenever is your business is growing and quickly adapt to new changes and have easy integration with other SaaS offerings.
Dynamics 365 ERP and CRM systems are build to enable the scalability by a wide range of application integrations from Microsoft such as Office 365, Microsoft Teams, and many third-party tools.
This support SMB and SME businesses to remove silos, create seamless experience for Dynamics 365 users and enhance collaboration between departments and partners.
And this eliminates the need to pay for more hardware or maintenance to support business growth. As a bonus, Dynamics 365 in the cloud for SMBs and SMEs only use the energy they need for their cloud apps. Since servers are not running idle waiting to be utilized, operations become more energy efficient, reducing the carbon footprint of the business.
3. Access to the Latest Tools Like AI, IoT or Machine Learning
One of the most important Dynamics 365 benefits for SMBs and SMEs is to get access to the latest business tools like AI, IoT, or machine learning that used to be only for large enterprises.
Thanks to Dynamics 365 SMB and SME companies puts the power of AI at their fingertips with built-in intelligence when and where you need it with capabilities like:
Inventory: Predict when you need to replenish
Forecasting: Leverage sales forecasts to generate production plans and create POs
Customer service: Avoid shortages and lost sales by offering substitute items when inventory isn't available
Financial planning: Predict how changes to payment terms will impact cash collection cycles
With Dynamics 365 businesses in Malaysia can feel the immediate value with infinite possibilities and embedded and extensible AI capabilities in Dynamics 365 can help growing businesses outsmart larger competitors.
Reimagine Productivity with Microsoft Dynamics 365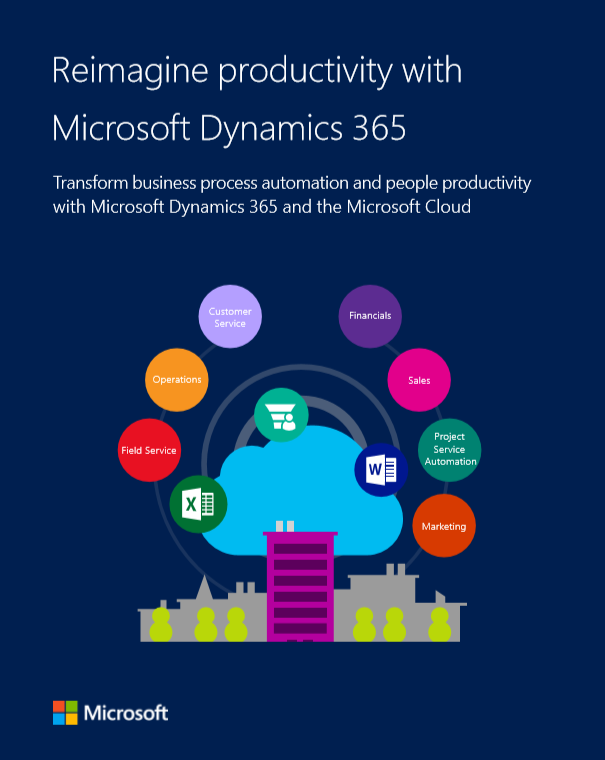 And every so often, technology fundamentally reshapes the economic landscape. It happened when the steam engine was built, jump-starting the industrial revolution. It happened with electricity. It happened on the internet.
And today, it's happening with the Internet of Things (IoT), a new era of technology with staggering potential. Across industries and business types, the possibility of connecting previously disparate products and assets to the cloud opens doors for game-changing innovation.
And there are more modern technologies wating in Dynamics 365 for your business to enhance your productivity and efficiency, lower costs and increase collaboration.
To learn more visit our Dynamics 365 page or contact us to learn more about Dynamics 365 and what it can do for your business in Malaysia.
4. Seamless Integration with Tools You Already Use Like Office 365
Microsoft Dynamics 365 brings the worlds of business processes and personal productivity together, connecting your people, processes, and systems like never before.
Right now, your employees might be the only common link between your business systems and the email, spreadsheet, and word processing tools you use every day.
This means they waste a lot of time flipping between apps or cutting and pasting, which can lead to data entry errors.
Connected business solutions from Microsoft help pull everything together so your people don't have to.
Together, Microsoft Dynamics 365 and Office 365 help you:
Drive productivity by reducing time spent switching between stand-alone apps
Foster collaboration and communication by breaking down internal silos and broadening visibility across the organization
Accelerate user adoption and lower training time with a seamless user experience
Microsoft Dynamics 365 and Office 365 work together to make your people more productive and your business more efficient with seamless integration between these tools.
So don't let disconnected systems get in the way of your business success. Take the next steps to bring your people, processes, and systems together in the cloud to help your business thrive.
Learn more about Dynamics 365 in Malaysia.
Also check out Dynamics 365 Business Central for SMBs and SMEs organizations in Malaysia.
5. Significant Lower TCO for Cloud Versions
If your company evaluating whether to transition your ERP solution to the cloud or stay on-premises and to determine whether this transition is right for your company, you'll need to understand the economic impacts of your current ERP solution and what your ERP might look like in the cloud.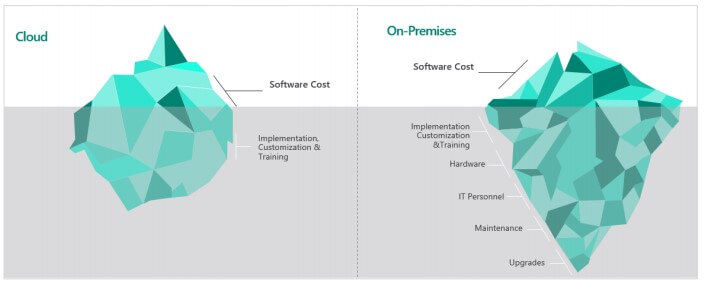 Related: 6 Important Aspects of Calculating ERP TCO
This infographic shows the cost of in cloud ERP systems and on-premises ERP systems and as you can see, the hidden cost for on-premises ERP systems.
Thanks to Dynamics 365 in the cloud you can significantly reduce these operational costs of running an on-premises ERP system and focus more on your business rather than your ERP system.
Simply put, companies that move to the cloud make more money. And not by a small percentage, either.
SMBs that invest in the cloud report up to 25% growth in revenue and up to 2x the profits over those that don't. Embracing the cloud is simply a better path to faster growth.
Additionally, cloud deployments provide a greater return on investment (ROI) than traditional on-premises software projects, especially in ERP and CRM.
For example, Nucleus Research determined that companies that use Microsoft Dynamics 365 see a return of $16.97 for every $1 spent. That's well above the average for on-premise ERP and CRM applications.
Microsoft Azure has more than 100 services that are building blocks that can be leveraged and Dynamic 365 applications build on these services.
Conclusion
In conclusion, Dynamics 365 now is available that is purpose-built for SMBs to run their sales, marketing, service, accounting, operations, supply chain, and project management activities—all from a single, connected solution infused with AI and advanced analytics—there's never been a better time for small and medium-sized businesses to make the move to the cloud and Dynamics 365.
Contact us for more information about Dynamics 365 or request for Dynamics 365 demo based on your needs and industry.
Learn More About Dynamics 365 for Malaysia
Agile Dynamics Solutions is the leading Gold Microsoft Partner in Malaysia with the largest customer base and 30+ years of experience in the local market and Southeast Asia.
This gave ADS unique view of local SMB and SME businesses and understanding the market. Therefore, ADS was able to create a unique methodology for the local market with a 100% implementation rate.
So Agile Dynamics Solutions is the Dynamics 365 expert chosen by hundreds of small and large companies in Malaysia.
To learn more about Dynamics 365, request for personalized Dynamics 365 demo from us.
Also visit our Dynamics 365 Business Central page, the all-in-one ERP system for SMBs.
Related Resources
https://adynamics.com.my/wp-content/uploads/2020/09/benefits-microsoft-dynamics-365-for-sme-and-smb-in-malaysia-and-singapore-adynamics-1.jpg
674
1200
Eduard Dziak
https://adynamics.com.my/wp-content/uploads/2021/08/agile-dynamics-solutions-gold-microsoft-partner-dynamics-365.png
Eduard Dziak
2023-01-05 12:33:00
2023-05-22 14:18:48
5 Benefits of Microsoft Dynamics 365 for SME & SMB in Malaysia