Marketing Challenges your Malaysian Business is Facing Now and How to Fix Them with Dynamics 365 Marketing

In this article, we will look at one of the biggest marketing challenges your business in Malaysia is facing and how you can use tools like Dynamics 365 Marketing to deliver optimal marketing results and not be wasting the marketing budget, losing your potential leads and having a higher cost per lead and cost per acquisition.
DOWNLOAD OUR EBOOK: Top Signs You Have Outgrown Basic Email Marketing
Currently, most of the marketing effort shift to digital marketing due to the pandemic covid-19 and with that tremendous amount of data is generated every single day causing basic marketing automation insufficient for marketing reporting as customers data are scattered, not aligned marketing and sales team, broken customer experience and no insights to improve marketing results.
This causing marketing teams to struggle to deliver optimal marketing results and not wasting marketing budget by not optimize digital marketing strategies.
Not sure if your email automation software is enough for your business? Download our ebook and learn the top signs you have outgrown basic email marketing.
Marketing Challenges & Business Pains
Marketing automation has been on the rise for over a decade and many tools have come upon the market to help marketing teams to better manage email marketing, lead nurturing and create personalized ways to connect with prospects. But basic marketing automation can barely manage the complexity of buyer journey, advertising, and prospects expectations from brands.
Modern digitally savvy prospects expect brands to connect with them on their terms, at the right time and place whenever prospect wants, which brings many challenges businesses to have to face to win the prospect.
Top Signs You Have Outgrown Basic Email Marketing
Download the Ebook Now to Learn More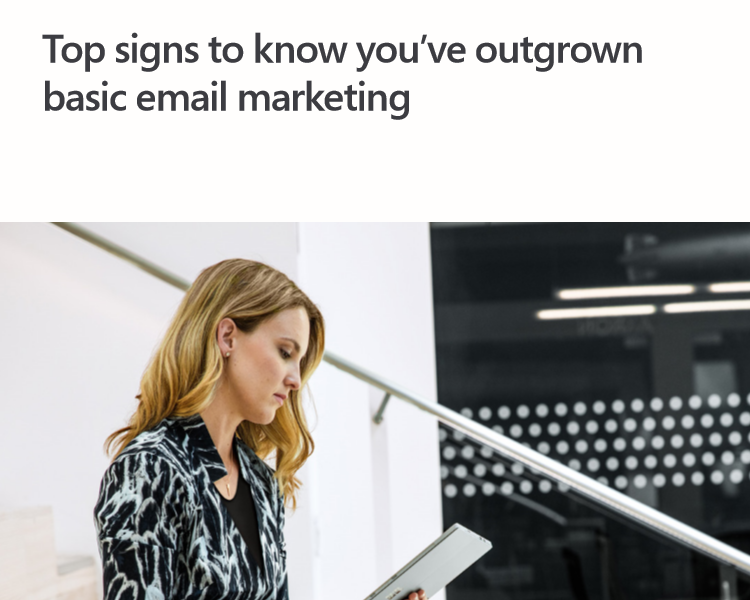 Therefore, marketing teams cannot rely on just basic analytics, email marketing, and lead generation tools that are disconnected or not seamlessly connected into one business intelligence to lead the way of prospects. Because scatter customer data across different platforms slows down the process and reduces the decision-making ability of what should be the next marketing move.
So, with so many challenges and marketing business pains we would like to discuss the 4 biggest business pains marketing is facing right now.
Lead Nurturing Does Not Rely Solely on Email Marketing Anymore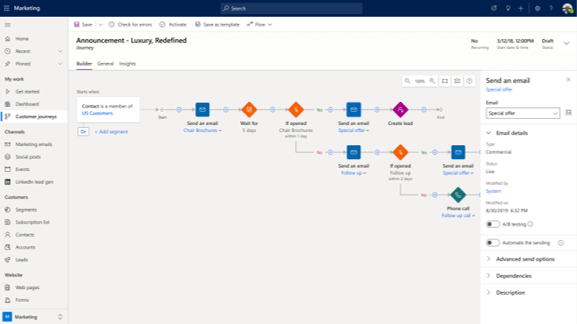 The traditional lead nurturing strategy; put a piece of content on the website, promote the piece of content across your website on blogs and with pop-ups, set up a form to download the piece of content in exchange for prospect details like email and name, put prospect into email automation sequence and qualify a prospect and be leads rolling in is not working anymore and it is an old method of doing lead nurturing.
Nowadays, lead nurturing requires much more than that and prospect does not respond to emails like they used to do and often leave email marketing unread or bounce back as lead nurturing is no longer enough to rely solely on email marketing to nurture leads and qualify them.
That is when a new trend and way of driving leads the Multi-Channel Marketing to bring new complexity and challenges to businesses to engage with their prospects in the way how and when they want it.
Finding and nurturing more leads across multiple channels and turn them into long-term, profitable relationships have fundamentally changed since email automation came a decade later and a more robust and complex marketing solution is required.
Sales and Marketing Use Different Tools to Track Customer Interactions
Aligning marketing and sales teams is a buzzword flying around that has been mentioned countless times across almost every business blog and journal to address this issue.
In an optimal business scenario, customer data are naturally floating into an ERP system where business intelligence transforms the data and brings customer insights with actionable information in real-time to make smarter decisions.
But with marketing and sales teams using different tools to engage with customers and track customer interactions it is causing data disruptencies and silos between these two departments even though for their success they must be cooperating as one.
Marketers often Rely on Guesswork and Intuition Rather than Intelligent Insights
A tremendous amount of data is generated by marketing activities every single day and for optimal marketing results, marketers are pushed to make data-driven decisions from those data.
But numerous marketing channels are being used by marketers and often without seamless integration or a single source of truth, so marketing teams are overwhelmed by the volume of data they must analyze.
According to Gartner, at many organizations the most experienced data scientists spend their time wrangling and formatting data – 46 percent of data science teams are relied on to prepare data for analysis, leaving little time to conduct actual analysis.
So with that being said, 54 percent of organizations state data quality and completeness is the biggest challenge with data-driven marketing and 57 percent of marketers are incorrectly interpreting data and likely getting incorrect results.
Optimal Marketing Efforts May Requires Several Platforms
As is already mentioned, marketing teams are using numerous platforms and channels to conduct their marketing efforts and bring customers and leads for their business, which brings difficulties to bring all the data together and effectively transform it into insights.
To win your customers you must not only rely on the single-channel as your digitally savvy prospects are researching numerous digital channels and according to FocusVision the average number of content pieces consumed is 13 whether it is from emails, blog posts, industry publications, social media, or internet searches.
That means prospects buyer journey consists of numerous channels to research products or services and to win the prospects marketing teams must ensure that they can provide that information across them.
This means marketers must analyze siloed data from these platforms causing insufficient and time-consuming reporting often lead to incorrectly interpreting data and likely getting incorrect results.
What is Dynamics 365 Marketing?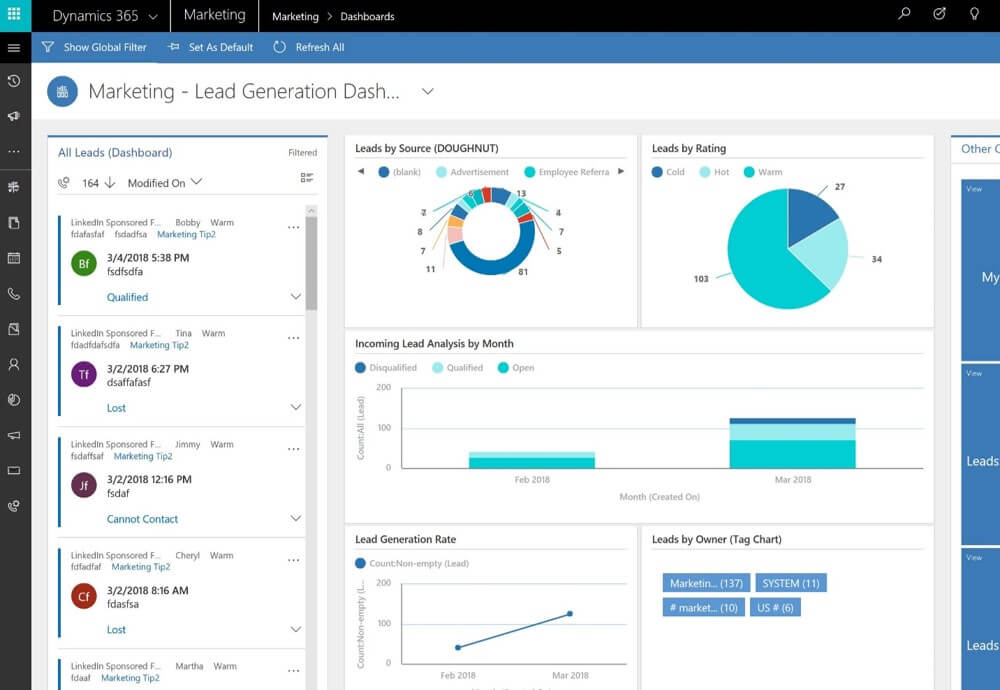 Microsoft Dynamics 365 Marketing is a marketing-automation application that helps turn prospects into business relationships. The app is easy to use, works seamlessly with Dynamics 365 Sales and has built-in business intelligence. By seamless integration with Microsoft Dynamics 365 ERP systems & CRM systems, your business in Malaysia can connect Marketing, Sales, Customer Service, and other departments data to improve personalized messaging and targeting for your marketing.
Businesses with disconnected tools are facing problems of pulling their customer data to create actionable insights to enhance their marketing campaigns and results. Without customer data, marketers are unable to create personalized buyer journeys for their prospects and naturally lead the way. Therefore basic marketing automation systems are unable to cover all marketing business needs such as lead generation, lead qualification, manage customer journeys, segmentation, and event management to create a seamless customer journey experience.
Microsoft Dynamics 365 for Marketing comes with advanced features to bring all the intelligence Marketers needs to increase lead generation and bring more qualified leads, better manage customer journeys, create powerfully segmentation and personalization and create great offline and online events with event management capabilities.
Also seamless integration with Microsoft productivity and collaboration tools Microsoft 365, marketers are empowered to complete their tasks quicker and more efficiently.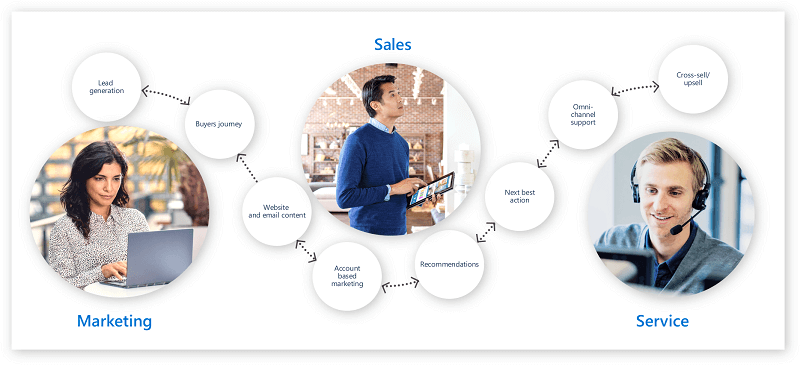 How Dynamics 365 Marketing Improve Your Malaysian Marketing?
Dynamics 365 Marketing provides you with the tools to personalize business experiences and bring yours scatter customer data together, fix broken customer experience, provide security and compliance, and bring insights to improve marketing results. ​
It features easy-to-use tools to help marketers conduct successful: ​
Multi-channel campaigns can be targeted to attract the right prospects​. The new release has new, customizable templates, dynamic campaign A/B testing, and improved natural language capabilities in creating targeted segments.
Lead nurturing efforts that personalize each customer's journey​ – including direct integration with Microsoft Teams and Dynamics 365 Customer Insights. Re-designed Customer Journey canvas helps build journeys more efficiently.
Event management using a wide array of user-friendly tools​ including a built-in events portal that provides registration and attendance tracking. Expanded entity options allow users to customize how data from form submissions is classified.
Insight gathering and reporting using continuously updating multimedia source segments from Customer Insights. Integrated Microsoft Customer Voice survey capability​ helps you to achieve a 360-degree view of your leads.
Expanded use of natural language makes it easier to create targeted segments.
It runs on an adaptable unified platform, providing you with ready-built integration with other Dynamics 365 products such as Dynamics 365 Sales, as well as other content management systems. Dynamics 365 Marketing fits easily into your customer campaigns. ​
AI-driven insights, lead scoring, and custom dashboards improve automated marketing performance.​ Features include smart scheduling and spam scores.
Gain even Deeper Insights with Dynamics 365 Customer Insights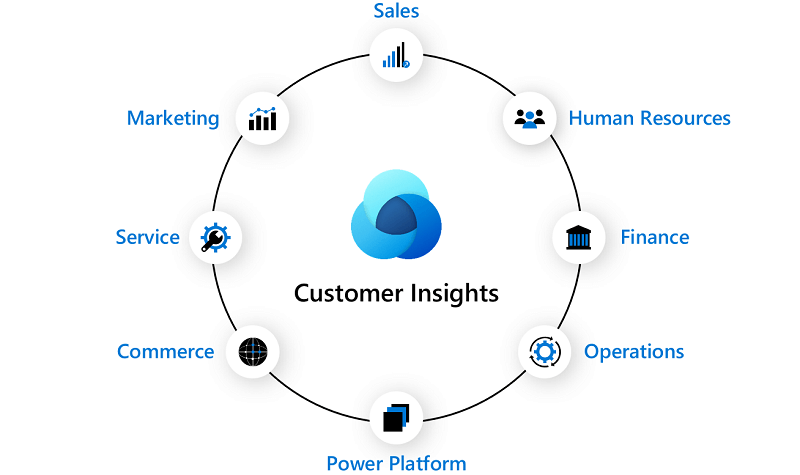 Dynamics 365 Marketing is the critical initial function of an aligned series of Dynamics 365 applications that provide a fully end-to-end experience to customers.
The app takes a data-centric approach to lead generation, utilizing customer insights and orchestrating effective customer journeys.
Marketing drives the business by identifying and nurturing prospects and delivering highly qualified leads to Sales.
With Customers Insights, organizations gain deeper insights about customers which drive personalized business processes and experiences across marketing, sales, and service. Here are some examples of the scenarios that customer insights can enable:
Marketing scenarios:
Lead gen – increase conversion by focusing on your best prospects; enrich customer data with external data such as brand affinity or preferences to better predict which prospects are most likely to convert
Campaigns/segmentation – create more accurate and micro-targeted segments to better reach prospects and customers; send segments to executional tools for email campaigns, mobile messaging, etc.; use a combination of events, location, user profile attributes, and historical data from Customer Insights to deliver personalized information, content, and offers
Website/content personalization – surface personalized and relevant content to develop an authentic and emotional connection with customers
Sales scenarios:
Product recommendations – provide customers with sophisticated recommendations for complementary products or services instead of just the things the customer has already browsed or bought
Next best action – surface the next best action for salespeople so they can engage with confidence
Service use cases:
Proactive, omnichannel support – democratize data and empower front-line employees to make decisions, e.g. having a 360-degree view of the customer enables the agent to make calculated exceptions for high-value customers; by utilizing rich and robust customer profiles generated by Customer Insights, call center agents can deliver not only personalized but also consistent, interactions which leave customers with a sense of being valued and understood.
Cross-sell/upsell – recommend products and services that are a better fit for customers
What's Next?
Microsoft Dynamics 365 Marketing and Dynamics 365 Customer Insights are unique Dynamics 365 applications that bring a new way of how you can get a deep end-to-end view of your prospects and customers in on the unified platform.
To learn more about Microsoft Dynamics 365 ERP and CRM systems request your free demo from us or request more information and a team of our Dynamics 365 experts in Malaysia will get in touch with you shortly.
Download the Infographic Here

https://adynamics.com.my/wp-content/uploads/2020/10/Marketing-Challenges-your-Malaysian-Singaporean-Business-is-Facing-Now-and-How.jpg
800
1200
Eduard Dziak
https://adynamics.com.my/wp-content/uploads/2021/08/agile-dynamics-solutions-gold-microsoft-partner-dynamics-365.png
Eduard Dziak
2023-01-08 11:21:00
2023-05-16 11:18:12
Marketing Challenges your Malaysian Business is Facing Now and How to Fix Them with Dynamics 365 Marketing