3 Top Trends that Malaysian Manufacturers Should Be Aware in 2023

Since the start of the First Industrial Revolution, manufacturing has been the force pushing industrial and societal transformation forwards. Today, we're in the midst of another industrial revolution, as a new generation of sophisticated technologies is transforming manufacturing into a highly connected, intelligent and, ultimately, more productive industry.
The man-powered shop floor of the past is being replaced by smart manufacturing facilities where tech-savvy workers, aided by intelligent robots, are creating the products of the future.
DOWNLOAD REPORT: "Navigating the path to new IoT business opportunities through connected products"
In this Fourth Industrial Revolution, machinery is outfitted with smart sensors to collect comprehensive, real-time data, artificial intelligence enables superhuman production efficiency and seamless quality assurance, blockchain transactions significantly expand transparency and security, edge computing assures nearly uninterrupted connectivity and impending 5G speeds allow for ever-larger volumes of data processing from anywhere.
Modern manufacturers are no longer just makers, they are the thread that connects the entire lifecycle of a product, and to thrive in this modern environment, they must increasingly rely upon technology to power breakthrough innovations and drive more intelligent operations. The following will explore six emerging trends in manufacturing that we believe will help empower manufacturers to design more intelligent operations and increase the speed of doing business.
Learn more about manufacturing and IoT and AI for your organization and how you can transform your manufacturing business with the latest tools and trends. Download Navigating the path to new IoT business opportunities through connected products
1. IT and OT converge
Over the past several years, the trend towards IT/OT convergence has emerged across numerous industries, from healthcare and transportation to defence and utilities.
As many of these industries rely on heavy, expensive equipment and highly specialised labour forces, the merger has been slow and tactful.
But as technological advances in cloud-computing, remote sensors and connectivity improve, it is becoming faster and easier for manufacturers to integrate the management of industrial technology and integrate new systems with their legacy systems.
In today's world of connected, intelligent manufacturing, the convergence of IT and OT is an inevitability. In today's world of connected, intelligent manufacturing, the convergence of IT and OT is an inevitability, but that does not mean this transition comes without challenges.
To start, IT and OT teams must integrate independent systems that were built and designed separately.
This means finding common ground to develop new infrastructure and implementing protocols that enable data sharing across systems.
Convergence also requires security enhancements. For many manufacturers, their OT standards are proprietary and very specialised. In the past, when these systems were set up as independent, stand-alone tools, the opportunity for breach was somewhat limited due to the tightly defined perimeters of the system.
But as OT systems become connected to widespread IT communication networks, the risk of a loss increases. As such, businesses integrating the OT and IT systems must implement well-defined standards that scale across their network to ensure data and IP security.
Navigating the path to new IoT business opportunities through connected products"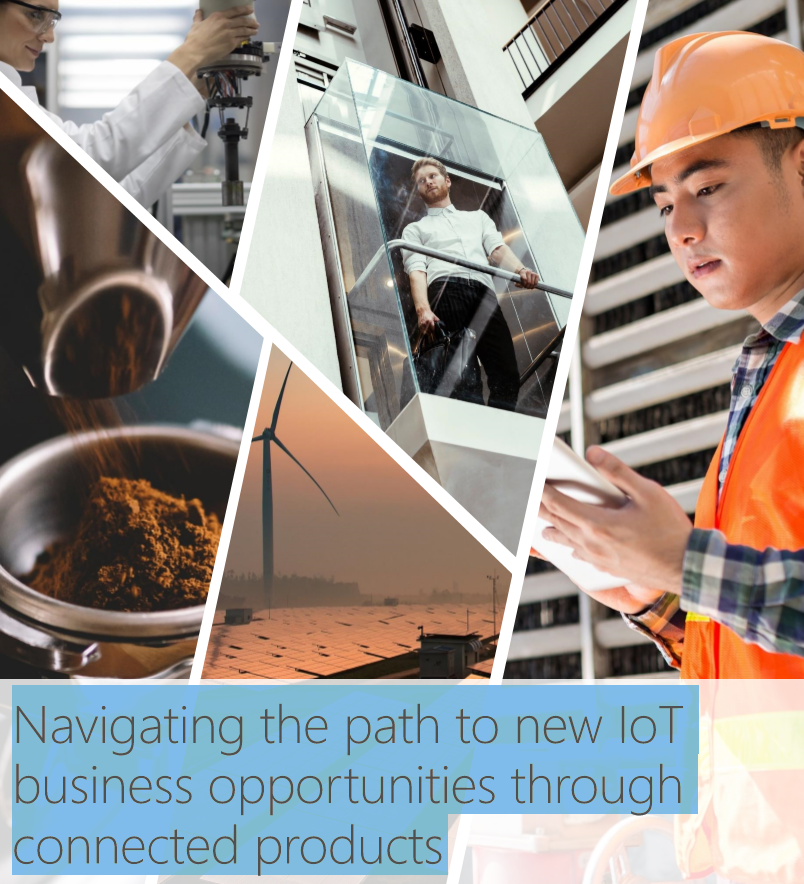 Businesses integrate new and legacy systems
The migration to intelligent manufacturing does not mean starting with a blank slate but rather effectively integrating new technology within the existing manufacturing environment.
And as new technology transforms manufacturing into a highly connected, intelligent, and ultimately more productive industry, businesses must also find a way to enhance their legacy systems to keep up with emerging, increasingly sophisticated technologies.
Integrating "dumb" machines with "smart" machines starts with enabling data collection from those legacy machines.
Manufacturers are increasingly retrofitting existing equipment with smart sensors that collect comprehensive data in real time.
This data can then be passed to execution, production planning, and ERP solutions to provide robust visibility into performance. As more manufacturers seek to make their legacy systems more intelligent, the market size for sensors and controllers has grown substantially and is projected to grow to $6.1 billion by 2020, up from $5.1 billion in 2016.
The increased availability has also driven down cost for IoT sensors. Between 2004 and 2018, the average cost of a sensor dropped nearly 200% to an average cost of $0.44, making intelligent manufacturing more affordable and accessible for manufacturers of all sizes.
As manufacturers migrate operations to the cloud, companies that have invested heavily in on-premises platforms must wrestle with the challenge of leveraging these systems while simultaneously migrating more functionality to the cloud.
In coming years, more companies will embrace a hybrid datacentre model, where on-premises legacy systems are devoted to data and records functions that require little customization – as well as to storing information requiring a higher degree of control and security – while those facets of a company's operations that require continuous adaptation will be diverted to the cloud.
Doing so will allow companies to reduce overhead costs related to IT, to take advantage of the flexibility and economies of scale afforded by XaaS offerings, and to make continued use of legacy systems.
Manufacturing goes green(er)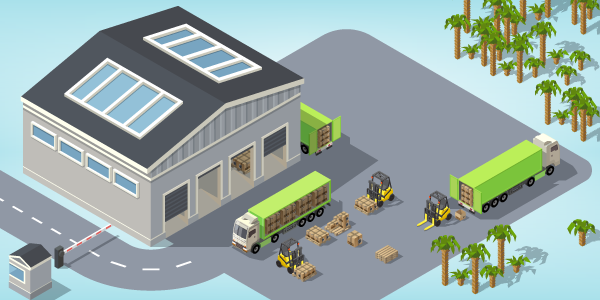 More than ever, consumers and governments are holding companies accountable for the environmental impact of their offerings, and evidence shows that they're willing to pay for it.
A study by Nielsen revealed that nearly three quarters of all Millennials and Gen Z would pay a premium for sustainable products and services.
As green business practices move from the realm of moral imperative to economic driver, more and more manufacturers are taking concrete steps towards becoming environmentally conscious.
This "greening" of the factory floor is happening in several ways. Manufacturers are optimising their facilities and production processes to reduce their overall energy consumption.
This includes steps like:
Installing energy-efficient heating and cooling systems and lighting
Reduce the amount of waste, greenhouse gases and other pollution created as by-products of the manufacturing process
lean manufacturing practices to make production more efficient and environmentally friendly by reducing storage and material-management demands
Investing alternative-energy sources, such as wind and solar, to power their operations, and using recycled, recyclable and reusable materials whenever possible.
Packaging design to reduce waste, product design to reduce harmful materials and improve recyclability
Improvements in energy consumption not only reduce environmental impact, but they also reduce costs.
Many companies are also conducting lifecycle assessments of their products to evaluate the environmental impact.
Forward looking manufacturers are leaning on technology to reduce their environmental footprint. Cloud-based collaboration tools, from shared-documents to video conferencing, make it easier for teams to work together from remote locations while reducing the need to travel.
Companies are now deploying computer vision and smart sensors on the production line to improve efficiency, detect hazards and reduce waste.
And blockchain technology is proving a valuable tool in ensuring the source and efficacy of raw materials.
Many large companies, from Tesla Motors and Method Soap to Apple and Proctor & Gamble, have all made commitments towards greener, environmentally sustainable practices. At Microsoft, they are proud to be a leader in this area. They have been operating at 100% carbon neutrality since 2012 and even though our datacentres are already 100% powered by renewable energy sources, we continue to work to improve our energy sourcing.
2. The rise of XaaS
Millennials, burdened by high unemployment, low wages and high debt, have rapidly embraced new business models that offer them the latest products with greater flexibility and lower costs. In today's market, start-ups have led the way with these new offerings, but manufacturers – either through acquisitions or internal development – are beginning to evolve their business models to the needs of the modern consumer. These models fall into one of a few categories:
On-demand services: A model popularised greatly by Uber, on-demand businesses are launching for just about every category imaginable, from printing and dog walkers to babysitters and massages. While many of these businesses are service based, the growth in on-demand services has also driven growth in on-demand and micro-manufacturing.
Sharing economy: The sharing economy – where consumers "share" products and services directly instead of purchasing via a retailer or distributor – is another business model that has grown in popularity over the last several years. Perhaps the most commonly known example of a sharing economy business is Airbnb, where travellers can rent homes and rooms directly from other individuals.
Subscription box services: Subscription box services have become incredibly popular due to their highly targeted nature and ease of use. They also present a unique opportunity for manufacturers to sell directly to consumers. Companies like Birchbox, ClubW, Stitch Fix and NatureBox are just the tip of the iceberg when it comes to the subscription box market, which now provides services for dogs owners, coffee lovers, mountain climbers, gold miners and sock enthusiasts.
Online consignment: When eBay and Craigslist launched in the mid-1990s, they provided individuals with the opportunity to use the internet to sell used goods. Nearly two decades later, a new set of online consignment stores has emerged to help streamline this process. Sites like thredUP, Swap and TheRealReal allow shoppers to sell and purchase used clothes, jewellery, toys and luxury fashion accessories online. Similar to the sharing economy, online consignment stores pose a unique threat to manufacturers, and a unique opportunity for those willing to think differently about their business models.
XaaS: As cloud computing becomes more ubiquitous, Anything as a Service (XaaS) business models are also becoming more popular. The principle behind XaaS is that businesses can provide better, more cost-effective solutions to customers via subscriptions or pay-as-yougo models than via traditional software licensing models. The most commonly known XaaS model is Software as a Service (SaaS), which provides individual software applications and services through the cloud; however, Platform as a Service (PaaS) and Infrastructure as a Service (IaaS) models have also gained traction as a way for technology companies to expand their footprint. While XaaS has historically referred to cloud computing, it is increasingly being used to define all servicebased business models, from Manufacturing as a Service and Product as a Service to Transportation as a Service (Uber and Lyft) and Shopping as a Service (Trunk Club and Stitch Fix). Regardless of what you call it, it's clear that customers' needs are evolving and businesses must adapt accordingly.
Manufacturing as a Service
While contract manufacturing has always been a service, digitisation is changing the way products are designed and the way contract manufacturers produce those products.
These changes have led to the expansion of Manufacturing as a Service, where businesses can leverage a shared network of manufacturing infrastructure – from machines and maintenance to software and networking – to produce goods.
In practice, this service may be a singularly managed network of manufacturing equipment or a network of self-managed floss dispenser, egg tray, water bottle, fork, rubbish bin and even Bluetooth-enabled belts that can charge your smartphone.
Product as a Service
As manufacturers shift to become more customer-focused, many are adopting Product as a Service business models to better support their customers' needs.
In Product as a Service business models, the physical products, software and support are delivered as a service or virtualised experience, and the buyer no longer takes ownership of a physical product.
Product as a Service is nothing new – in fact, the automotive industry has been offering Product as a Service through comprehensive leasing programmes for decades. In a more modern Product as a Service model, BMW is offering their cars as an on-demand service through their ReachNow programme.
New technology is evolving and advancing how manufacturers are offering Products as a Service, and based on some early projections, upwards of 40% of the top 100 discrete manufacturers and 20% of top 100 process manufacturers will provide Product as a Service platforms by the end of 2018.
Manufactures go direct-to-consumer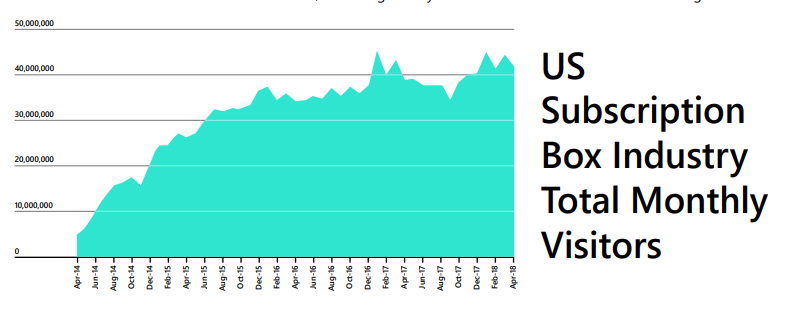 In order to pursue bigger profit margins and retain control of the customer experience, some manufacturers are bypassing traditional retail channels and going straight to the consumer. Cutting out the middleman allows brands to build relationships with customers and collect more accurate data. This shift, in turn, enables manufacturers to develop more personalised experiences, something that 75% of customers prefer.
Direct-to-consumer subscription services have grown significantly in popularity; visits to subscription-box websites increased by 890% between 2014 to 2018. Arguably one of the most successful D2C practitioners is Dollar Shave Club. The men's grooming company disrupted its sector, retaining nearly half of its customers for one year after their first subscription, and was purchased for $1 billion by Unilever in 2016.
To compete with Dollar Shave Club and online market competitor Harry's, Gillette recently initiated its own shaving subscription club, Gillette On Demand. The new service allows customers to order refills via text. Since the cost of entry is minimal, the marketplace is already saturated with subscription services; as of early 2018, subscription box aggregator, My Subscription Addition indexed roughly 3,000 boxes. And now, even major retailers – including Starbucks, Amazon, Macy's, Walmart, and Nordstrom – are joining in with their own subscription box services. To succeed in this sector, subscription services must feature an offering that has the ability to surprise and satisfy customers on a recurring basis.
3. Intelligent manufacturing

Now, nearly 260 years after the start of the First Industrial Revolution, we are in the midst of the Fourth Industrial Revolution, often referred to as Industry 4.0.
Industry 4.0 is marked by automation and data exchange in manufacturing technologies, including cyberphysical systems, the Internet of Things (IoT), cloud computing and cognitive computing.69
Together, these developments have resulted in a new era of smart factories and intelligent manufacturing.
Intelligent manufacturing combines self-monitored manufacturing processes and machines, automated quality assurance of final products and insights from outside the manufacturing process. In this new model for manufacturing, AI-enhanced computers are able to detect and report on physical processes happening in the real world and make human-like decisions in real time, sometimes referred to as a "cyber-physical production system".
And cloud-based monitoring and management enable up-to-the minute intelligence on asset function and health, facilitating predictive maintenance and servicing to avoid breakdowns and associated downtime.
Intelligent manufacturing isn't just about data; it's about using data to make automated decisions, predictions and real-time optimisation across the end-to-end value chain.
As with previous waves of the Industrial Revolution, Industry 4.0 promises to dramatically reshape how we make and deliver goods.
This technology is being used to:
bring down labour costs
reduce product defects
shorten unplanned downtimes
improve transition times and increase production speed
all while making manufacturing more flexible. Intelligent manufacturing also promises to make industrial settings safer for human workers by leveraging technologies such as video, images, sensors, GPS data and augmented reality.
Given the many benefits, it's no surprise that businesses are adopting intelligent manufacturing.
IDC predicts that by 2021, 20% of G2000 manufacturers will have transitioned to intelligent manufacturing, reducing execution times by up to 25%. IDC also reports that by 2019, 50% of manufacturers will crowdsource product ideas and improvements directly from customers, improving product success rates by as much as 25%.
These new technologies and practices will help factories and supply chains become progressively more efficient.
McKinsey predicts that machine learning will reduce supply chain forecasting errors by 50% and reduce lost sales by 65% because of better product availability.
Over the next five years, companies that have embraced intelligent manufacturing will see annual improvements in efficiency that are seven times higher than the average rate of growth since 1990. (Source)
More Resources
Additional resources
For more resources visit our Resource Centre, where you can find plenty of ebooks, whitepapers, guides and infographics to download for free!
https://adynamics.com.my/wp-content/uploads/2020/05/3-Manufacturing-Trends-Malaysian-Manufactures-Should-Be-Aware.png
675
1200
Eduard Dziak
https://adynamics.com.my/wp-content/uploads/2021/08/agile-dynamics-solutions-gold-microsoft-partner-dynamics-365.png
Eduard Dziak
2023-01-13 11:45:00
2023-04-17 11:17:32
3 Top Trends that Malaysian Manufacturers Should Be Aware in 2023