As digital transformation is becoming more important and technologies are evolving, ERP systems are becoming vital to run modern and efficient operations and save costs for businesses around the world.
Read on why ERP system is important in 2021 and beyond and reasons why your Malaysia based organization should start using modern ERP system.
According to a recent study from HubSpot, When asked to select areas where ERP produced ROI, the top three answers were reduced IT costs (40%), reduced inventory levels (38%), and reduced cycle time (35%).
And while most ERP implementation causes operational disruption in 66% of businesses the reasons for implementing of ERP system are greater as business gain many benefits after implementing ERP systems such as:
reduced process time
increased collaboration
centralized data system
Save costs
Download Now: A new approach to evaluating ERP [Free ebook from Microsoft]
Therefore, whether you are a small and medium-size business or large enterprise there are numerous reasons why you should consider implementing an ERP system for your organization.
And in this article, we are going to answer the question "is ERP system still important" and "why businesses implement ERP systems"
So, if your organization is looking into the ERP system and want to know why it is so important here are 6 reasons:
1. To Improve Business Performance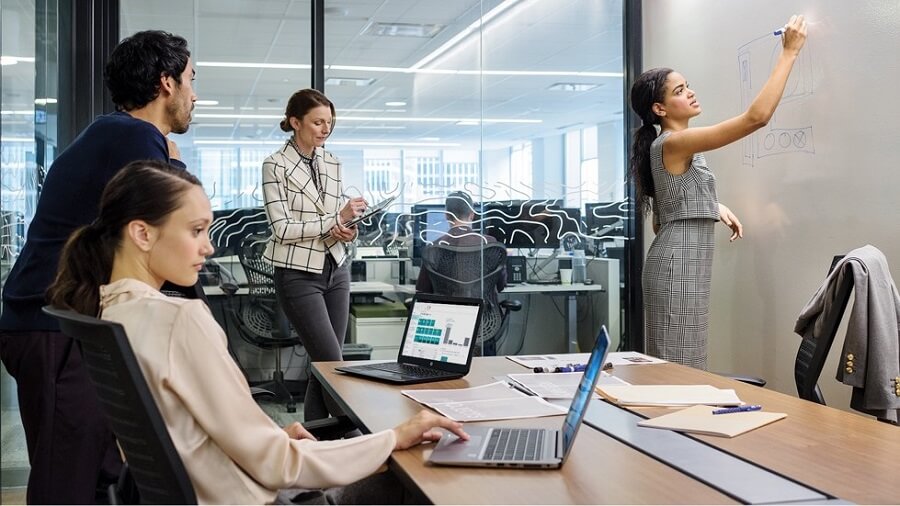 One of the greatest reasons why ERP is so important for businesses of all sizes is that ERP improves processes in 95% of the businesses that implement it.
ERP systems improve business performance by streamlining and automating repetitive tasks, effectively plan and manage resources, and optimize productivity.
Business owners and executives gain deep data visibility into core business processes that help optimize business operation, properly manage business resources, and plan for the optimal outcome.
With centralized data across numerous departments like accounting, finance, suppliers, inventory management, human resources, etc. Executives can see data in real-time to effectively manage the operation. ERP can also offer data visibility to user's customers and vendors, allowing them to view data in real-time and improve relationships in all aspects of your business.
And because ERP centralizes data, it removes data silos and improves data quality so ERP systems are allowing them to see which parts of their processes are most productive and which need to be improved by role-tailored dashboards.
So, like this business leaders can get the right information in real-time to make smarter and better decisions allowing them to improve business performances
If you are learning about ERP systems, then download our ebook: A new approach to evaluating ERP from Microsoft to learn how to evaluate your ERP systems.
2. To Position the Company for Better Growth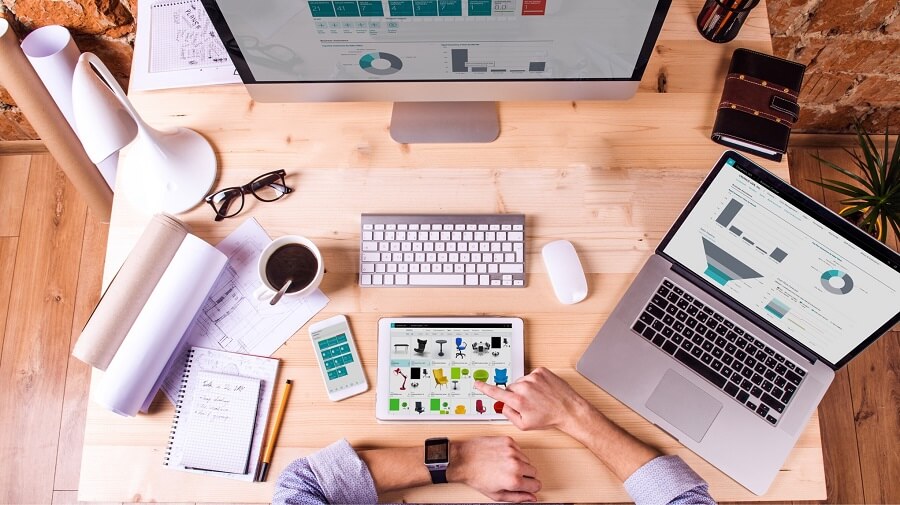 While the growing company is an exciting time new challenges will appear as the company is hiring more people, adding more business processes and departments, and changing company structure.
Enterprise Resource Planning system has been the foundation of businesses for decades to connect core business processes and helps companies to position for better growth.
Malaysia and Singapore based companies that have implemented ERP systems could better manage their expanding businesses and adapt quickly.
ERP can help improve a company's operational efficiencies and to do more with less as it helps standardize processes, automate, and streamline repetitive tasks and keep everything in order.
Enhanced collaboration across departments is vital and with ERP software your employees can easily share data and automate tasks that once have been employees costing a lot of time.
Also, ERP applications from Microsoft come together seamlessly integrated with collaboration and productivity tools Microsoft 365 suite that helps the organization position themselves even better for business growth and do more with less.
Thus, ERP systems are the foundation to effectively manage business growth, have better visibility of the business, provide consistency and accuracy, and give flexibility to businesses to quickly adapt to changes and respond market.
A New Approach to Evaluating ERP System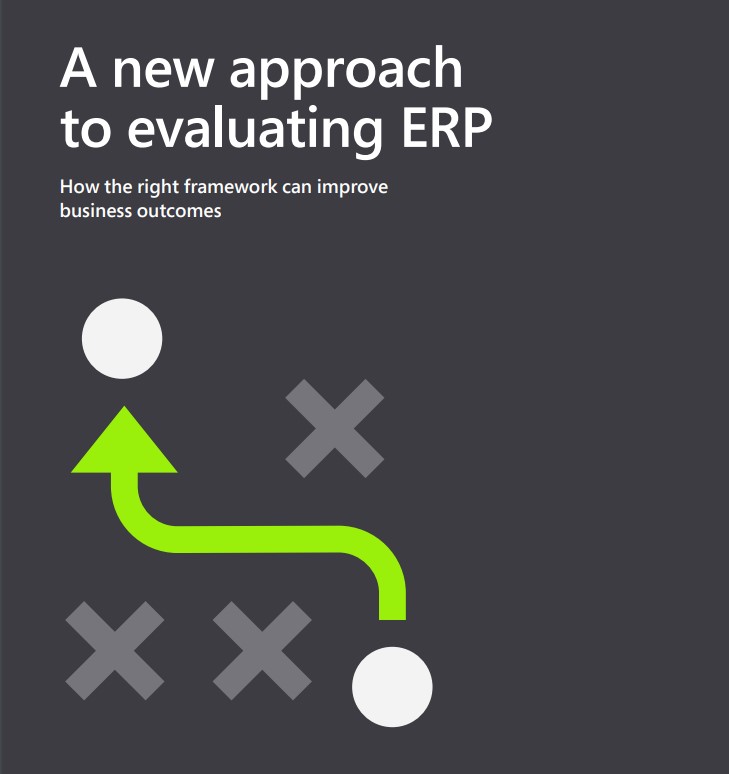 3. To Reduce Working Capital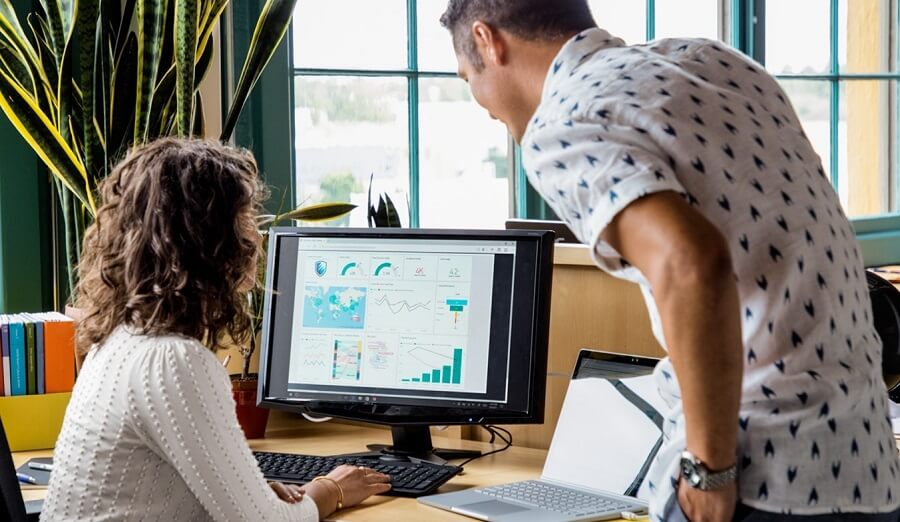 Technologies are changing the world around us, enabling us to become more efficient, save costs, and become more accurate and faster.
Another great reason why ERP system is so important is that with ERP systems you can reduce working capital as according to recent statistics the top three business goals cited for ERP implementation are achieving cost savings (46%), improving performance metrics (46%), and improved efficiencies in business transactions (40%).
For example, according to recent Forrester research customers using ERP system Dynamics 365 Business Central, After implementing Business Central, the interviewees noted savings in the form of avoided hires by enabling their current employees with the tools to become more effective within their same working hours.
This would be impossible especially as One of the specialty manufacturer interviewees noted that one year the organization's revenues grew over 40%. Had the company been using its prior ERP tools, additional hires in-line with growth would have been inevitable.
But an overall cost reduction for ERP tools. By migrating to the cloud for ERP functionality on companies can eliminate the costs associated with multiple solution licenses, infrastructure, and related support.
If you want to Learn how businesses reduced costs and increased overall efficiency using Business Central in this Forrester Consulting Total Economic Impact™ study commissioned by Microsoft download the Forrester study here.
4. To Better Serve Customers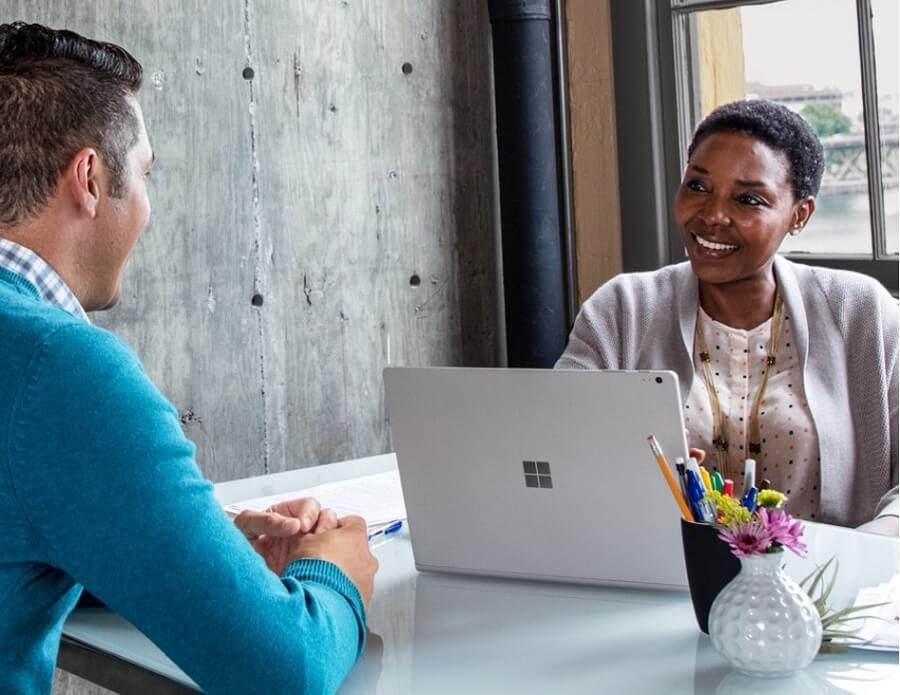 The power that was once held by the providers of goods and services has now shifted to the customer – whose demand for a seamless and highly relevant experience at every interaction is driving a shift in the way organizations must operate.
As studies show, 90% of customers report they are more likely to interact with brands that recognize them and provide relevant engagement or recommendations – making it vital for organizations to leverage their customer data to deliver unique, modern experiences in order to remain competitive.
With the rise of internet consumerism, customers have access to more content, buying channels, and brand options than ever before. With such an overload of information and choices available, organizations can no longer survive by simply providing the bare minimum necessary to keep customers from leaving – instead, they are shifting to a strategy centered around optimizing customer experiences and outcomes.
As technology has advanced from traditional one-way marketing and generic engagement to allow for data-driven experiences, organizations now have the ability to approach and engage their customers in more proactive, intentional ways than was previously imaginable. Providing an exceptional, highly relevant customer experience is no longer an option, it's a necessity.
In a market where customers are free agents and where adoption and abandonment occur at the blink of an eye, organizations must demonstrate that they both understand and value their customers. It all starts with data and business applications that leverage that data to drive customer-centric experiences.
For decades, business applications have been relatively static in their functionality and approach. Because ERP business applications embody and automate an organization's business processes, the business processes themselves have been relatively static as well, limiting organizations to operating in a reactive – versus proactive – manner.
ERP systems provide a 360-degree view of customers and digitally transforming the customer experience not only drives sales but establishes deeper, more lasting customer relationships.
5. To Make Employee Jobs Easier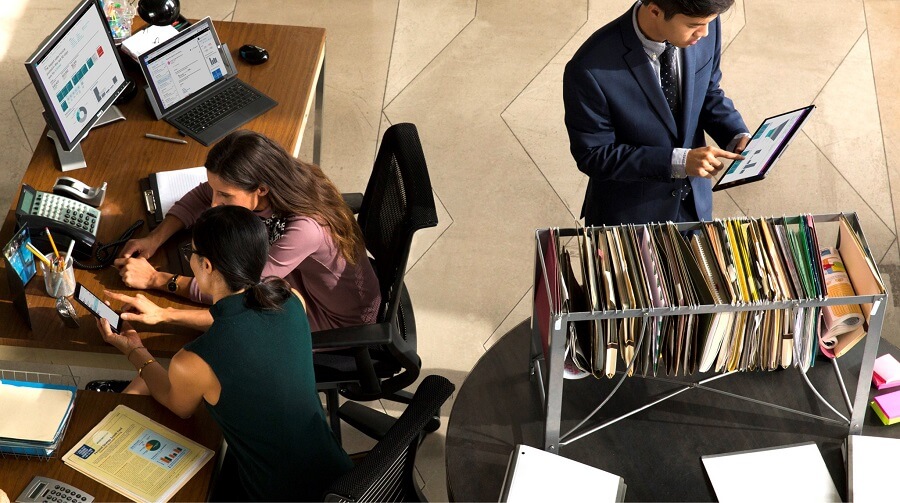 Enterprise Resource Planning system's main objective is to centralize data and streamline processes and operations that help employees to make their job easier, faster, and automated with workflows.
ERP helps employees navigate complex processes by securing a systematic and uniform flow of business data. Also, ERP can completely automate repetitive processes such as replying to customer emails, reporting, routine billing, approval management, etc.
Therefore, after implementing ERP systems businesses can see an increment in business productivity and employees' efficiency, and on top of that, ERP systems unify a database that allows your entire team to have one source of truth.
This also increases collaboration and By improving collaboration, you can increase productivity by 20% to 30% through these online tools.
6. To Make Better Decisions Faster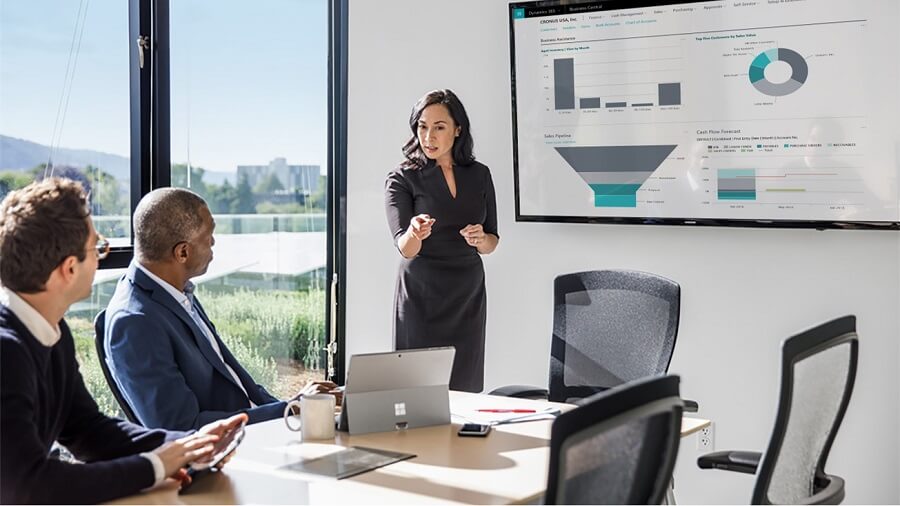 Digital disruption has introduced more data sources, more channels, more numerous and complex business models, increased globalization, and more reliance on external partners.
Combine this with the fact that data is getting bigger businesses must have a way that helps employees to collect all the data and create insights to make smarter and faster decisions.
Another big reason why the ERP system is so important because it collects data from numerous sources and business intelligence like Power BI transforms the data into actionable insights in real-time.
Like these businesses do not react to market changes but they can anticipate and predict business outcomes with improving decision-making ability by easily accessible information.
Therefore, businesses with unified and modern ERP systems make decisions with 36% less time than they did without the solution.
What next?
ERP systems are becoming essential for small and medium businesses as well as for large enterprises to centralize data, remove silos, and become more agile.
The leader in ERP technology the Microsoft Dynamics 365 ERP & CRM applications is used by hundreds of thousands of companies with millions of users across the globe. Many Malaysia and Singapore based companies are benefiting from using Dynamics 365 applications with seamlessly integrated Microsoft 365 suite of applications and leading cloud technology.
If you want to know more about ERP and CRM systems and how exactly Dynamics 365 ERP and CRM applications can transform your business, help you become more efficient, improve collaboration and save costs fill-up the form and an expert of our team will get in touch with you soon.
We are offering a free online or in-person demo of Dynamics 365 ERP and CRM applications and provide you with the best practices so you choose the right ERP and CRM Application.
A New Approach to Evaluating ERP System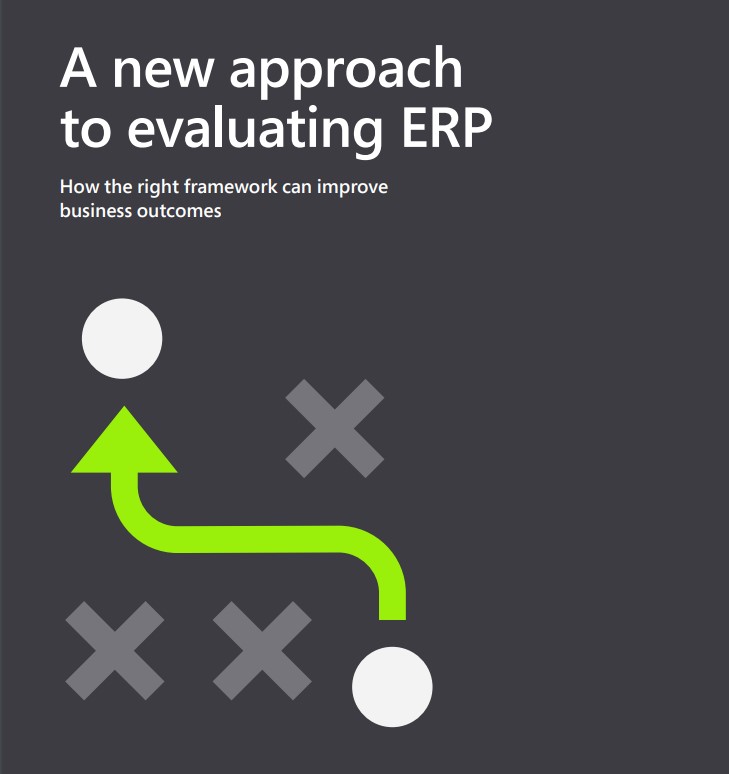 Related Articles:
Source:
https://adynamics.com.my/wp-content/uploads/2021/01/why-erp-system-is-important.jpg
800
1200
Eduard Dziak
https://adynamics.com.my/wp-content/uploads/2020/12/Agile-Dynamics-Solutions-Microsoft-Partner-in-Malaysia-and-Singapore-Logo.png
Eduard Dziak
2021-01-08 12:21:41
2021-05-27 15:43:00
Top 6 Reasons Why ERP System is Important in 2021