In this comprehensive guide for Microsoft Dynamics 365, we are going to explore what is Dynamics 365, what are the capabilities and features of the ERP and CRM systems from Microsoft, what are some of the benefits of implementing Dynamics 365 for your business in Malaysia and Singapore, and more.
As businesses need to adapt to the new normal like working from home, organizations had to reimagine their way how they work forcing them to change business and collaboration processes to stay productive and efficient.
And to do that organizations had to shift from old legacy systems to modern ERP and CRM systems to not only store data, but to effectively collect data and transform into insights and we will discover how you can use Microsoft Dynamics 365 to do that as well as how Microsoft bringing a unique way how to digitally transform your business in Malaysia and Singapore.
Download Now: Modular ERP: The Key to Corporate Agility [Free Microsoft Ebook]
So whether you're looking to adopt business applications or have existing CRM and/or ERP systems in a house, or maybe you're using cloud-based services or both in this guide, I'll give you an overview of Dynamics 365, our business ERP and CRM application platform in the cloud.
What is Dynamics 365?
Microsoft Dynamics 365 is a set of connected modular SaaS Applications and Services built on Microsoft Azure designed to both transform and enable your core customer, employee, and business activities. It combines CRM and ERP capabilities and integrates your data, business logic, and processes. And it is natively integrated with productivity apps in Microsoft 365.
Dynamics 365 revolutionizes CRM and ERP by applying intelligence to all forms of data. It enables organizations to evolve from reactive business decisions to proactive insights that allow your employees to accelerate business results.
Dynamics 365, intelligent business applications, offers a complete set of solutions across Marketing, Sales, Commerce, Service, Finance, Operations, and Talent. For example, this is the difference between having separate siloed sales and marketing functions versus creating automated, integrated, and intelligent sales and marketing capabilities that efficiently connect, prioritize, and convert your sales leads into paying customers.
Read more on What is the Difference Between Dynamcics 365 Business Central vs Dynamics 365 Finance and Operations
And central to Dynamics 365 is the common data service and its common data model schema. This provides a foundation for data integration across all Dynamics 365 applications and services, productivity, and collaboration apps in Microsoft 365, as well as your in-house and even SaaS applications in other clouds.
Learn more how Dynamics 365 manage complex contracts and transactions—such as agreements, orders, and amendments—can be hard to track in a large, global company. Like many others, Microsoft needed a robust management system to efficiently process—and answer questions about—multimillion-dollar contracts and associated transactions. Download whitepaper.
What is Not Dynamics 365
Microsoft coming up with many tools to enhance business and personal productivity and collaboration which are Microsoft 365 (Previously known as Office 365) and Dynamics 365 and because Microsoft is using a lot the term 365 which is for marketing purposes it causing misunderstanding.
So, to avoid confusion of what is Dynamics 365 and what it is not Dynamics let us further explain what Dynamics 365 is not.
This is the list of solutions that are not Dynamics 365
Microsoft 365 (Office 365): Are productivity tools developed by Microsoft such as Excel, Word, SharePoint, and PowerPoint. Those tools are not Dynamics 365, but they are included within the licensing when you subscribe to Dynamics 365.
Microsoft 365 for Business: This is a Microsoft 365 plan that provides businesses with a suite of collaborative applications of Microsoft 365.
Microsoft 365 for Enterprise: Nor this Microsoft 365 plan for large businesses is the actual Dynamics 365.
Dynamics (GP, NAV, SL, AX): Dynamics 365 is based on the previous version Microsoft Dynamics with differences between the two of them – from the infrastructure on which they both are deployed to their licensing options, integration capabilities, and scalability and development options.
So, these are the common misunderstanding of what is Dynamic 365 as those tools are not Dynamics 365, but they are part of the Dynamics 365 series or included within the Dynamics 365 ERP and CRM systems.
Do you want to bring something with you and read on our convinience? Microsoft has prepared an ebook for you to download for free and learn more about ERP system. Download now ERP System ebook for free.
Dynamics 365 Digital Transformation
As businesses in Malaysia and Singapore recognized that digital transformation is essential to drive positive business growth, improve business operational efficiency, and reduce costs the demand for modern ERP and CRM systems has grown.
And because Microsoft is the leader in providing business applications to improve collaboration and business efficiencies with tools like Microsoft 365 and Dynamics 365 many organizations have turned to Microsoft to help them digitally transform their businesses.
Dynamics 365 has the unique ability to bring together data from virtually any source, whether it is a Microsoft system or not.
"Data-first, data-driven" has been at the core of the strategy for Microsoft's business applications
Because we believe that successful organizations digitally connect every asset of their business – from optimizing their operations by making smarter informed decisions, improving customer data and quickly adapting and predicting customer current and future needs, innovating products, and to empower employees to do more.
Dynamics 365 enables any organization to create digital feedback loops that connect an organization's operations, ensuring their data is a resource and asset access to anyone and everyone when and where is needed.
Modular ERP: The Key to Corporate Agility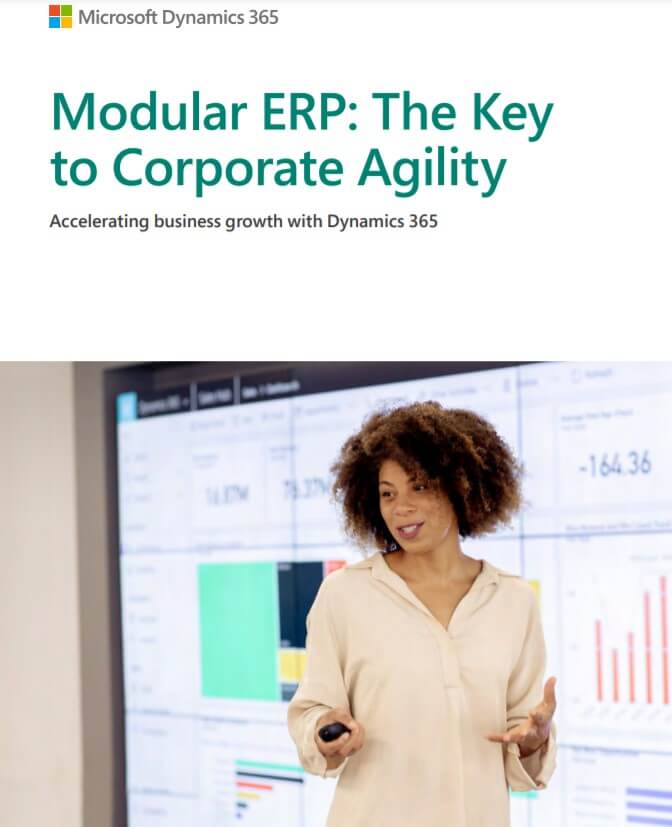 Benefits of Dynamics 365 – Why Dynamics 365 Platform?
Microsoft is taking seriously its role as a leader in ERP and CRM applications and twice a year Dynamics 365 users can look forward to upgrades that are bringing new features and updates to further improve the system.
According to Nucleus Research, Microsoft Dynamics 365 as a Leader in their ERP Technology Value Matrix, in which they assessed more than twenty Enterprise Resource Planning (ERP) solutions on functionality and usability.
And because ERP and CRM systems are an essential part of any digitalize business and if you are not familiar with Dynamics 365 ERP and CRM modules you might not see the full value, benefits strength, and potential of Dynamics 365 applications for your business.
And that is why in this part we will go over 9 of the most profound benefits of Dynamics 365 in Malaysia and Singapore:
Dynamics 365 are modules business apps that work great alone, better together.
They allow enabling enterprises to reimagine their business processes and align their organizations.
Customers can adopt individual apps at the time of need and have the flexibility to rapidly add new integrated capabilities.
Dynamics 365 provides a platform that unifies data, infused with threaded intelligence.
Power platform connects systems in a seamless, automated, and intelligent cloud ecosystem.
Allows partners to extend, building apps for specific industry verticals.
Provide enterprise-level security and Microsoft yearly investment of $1BN USD to improve data security and compliance.
Dynamics 365 comes with seamlessly integrated tools you already use like Microsoft 365 to increase productivity and collaboration
Only Microsoft has all the pieces to deliver an intelligent business cloud.
Dynamics 365 in the Cloud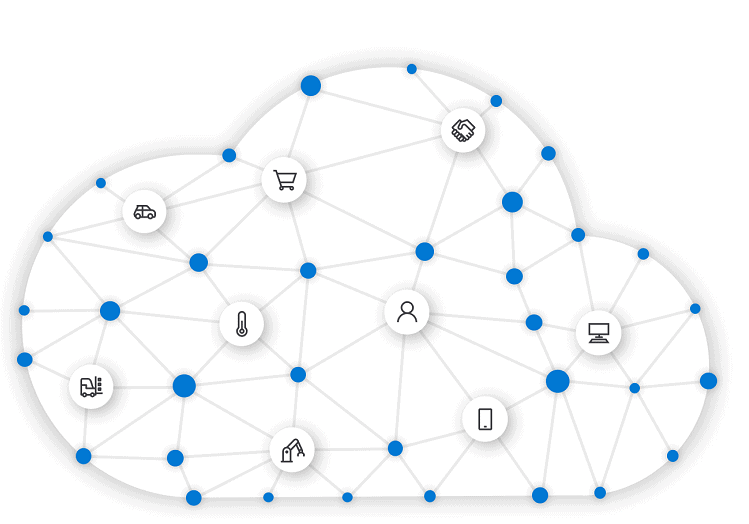 Microsoft Dynamics 365 in the Cloud use Microsoft Azure services that are delivering the most productive, hybrid, intelligent, and trusted cloud to run your business in Malaysia and Singapore.
Azure is offered in 54 regions, more than any cloud provider;
Offers 70+ compliance industries, the largest portfolio in the industry ;
90% of Fortune 500 companies run on the Azure
Microsoft created a digital feedback loop to help you connect data and gain clarity on the interdependencies between the people that run your business and your products, operational deficiencies, and customers.
This solution breaks down your organization's data siloes and consolidates the information into a full picture of your organization's strengths and opportunities to improve.
Added intelligence at each step can improve your business processes and outcomes.
Real-time intelligence and automation allow you to learn from different scenarios and adjust your approach as you progress.
Dynamics 365 and the Microsoft Power Platform are built on Microsoft Azure, which supports users to control Azure data and modify their applications. Microsoft Office 365 offers users productivity tools and sits on a SaaS layer of infrastructure similar to that of Dynamics 365.
Dynamics 365 offers line-of-business applications across commerce, service, marketing, sales, talent, finance and supply chain, and operations.
These applications are infused with data and intelligence. They represent our modern, unified, intelligent, and nimble approach.
The apps are built to be enhanced and improved by independent software vendors to create direct solutions for customers.
Modular cloud apps can also meet core business needs for staff and customers across operations and offerings. They can be used across sales, marketing, finance, supply chain, operations, and more.
The Common Data Service supports how your apps connect from Power Platform and other partner services.
Microsoft Power Platform with Dynamics 365

Power Platform is comprised of four key products: Power Apps, Power Automate, Power BI, and Power Virtual Agents.
You can use the Microsoft Power Platform to build custom and automated experiences around your data and processes using Power BI, Power Apps, and Power Automate, with zero to minimal coding.
Microsoft Power Platform enables you to create custom solutions with familiar, intuitive technology. Learn how Power Platform supports faster data collection, surfaces real-time insights, and empowers users to make informed actionable decisions.
This has the added advantage of allowing even your users to safely build custom app experiences on their own by leveraging the point-and-click app creation experience in Power Apps, that's similar to building PowerPoint, and the visual workflow engine in Power Automate.
Importantly, built-in intelligence allows your business users to derive fast and actionable insights, which can be optimized even further with additional AI services built on Azure or by leveraging purpose-built AI insights apps, like Customer Insights.
Power BI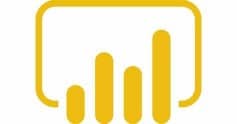 Power BI (Business Intelligence) is a business analytics service that delivers insights for analyzing data. It can share those insights through data visualizations that makeup reports and dashboards to enable fast, informed decisions.
Power BI scales across an organization, and it has built-in governance and security allowing businesses to focus on using data more than managing it.
Power BI gives you a powerful data visualization and analytics tool and you can use AI Builder to apply machine learning to improve your business insights and processes.
You can then go to the next level by modernizing how your business interacts with applications, by visualizing insights in real-world scenarios through the addition of mixed reality.
Power Automate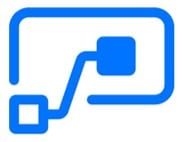 Power Automate is an online workflow service that automates actions across the most common apps and services. For example, you can create a flow that adds a lead to Microsoft Dynamics 365 and a record in MailChimp whenever someone with more than 100 followers' tweets about your company.
It lets users create automated workflows between applications and services. It helps automate repetitive business processes such as communication, data collections, and decision approvals.
When you sign up, you can connect to more than 220 services, and can manage data either in the cloud or in on-premises sources like SharePoint and Microsoft SQL Server. The list of applications you can use with Power Automate grows constantly.
PowerApps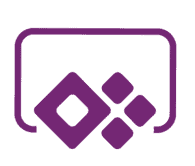 Provides a rapid low code development environment for building custom apps for business needs. It has services, connectors, and scalable data service and app platform (Common Data Service) to allow simple integration and interaction with existing data. Power Apps enables the creation of web and mobile applications that run on all devices.
Your users to safely build custom app experiences on their own by leveraging the point-and-click app creation experience in Power Apps, that's similar to building PowerPoint.
People use apps for every area of their lives, and business should be no exception. Most out of the box solutions do not meet exact business needs or integrate well with other business programs. Power Apps eases users into app development with a simple interface so that every business user or pro developer can build custom apps.
Power Virtual Agents
Power Virtual Agents empowers teams to easily create powerful chatbots using a guided, no-code graphical interface without the need for data scientists or developers. Power Virtual Agents addresses many of the major issues with bot-building in the industry today.
It eliminates the gap between the subject matter experts and the development teams building the bots, and the long latency between teams recognizing an issue and updating the bot to address it. It removes the complexity of exposing teams to the nuances of conversational AI and the need to write complex code. Also, it minimizes the IT effort required to deploy and maintain a custom conversational solution.
Power Virtual Agents is part of Power Platform, therefore integration into existing systems is streamlined with out-of-the-box integration with Power Automate and its ecosystems of hundreds of connectors. Users can enable chatbots to perform an action by simply calling a Power Automate flow.
Flows help users automate activities or call back end systems. Users can utilize existing flows that have been created in their Power Apps environment or they can create a flow within Power Virtual Agents authoring canvas.
Dynamics 365 Implementation
Having ERP or CRM systems is becoming a priority for businesses to stay competitive, streamline, and automate business processes and reduce costs while increasing profit.
However, implementing ERP and CRM systems can be complicated and disrupting processes for businesses of all sizes thus careful planning is required from both sides like the vendor so the customer.
Dynamics 365 ERP and CRM applications are designed to be easily implemented for any size and type of business across industries and quickly scale when needed to enable organizations to accelerate Dynamics 365 implementations and go-live with confidence.
We as Gold Microsoft Partners with over 30+ years of experience have developed a proven methodology for implementing Dynamics 365 applications with a 100% success rate with prescriptive guidance – approaches & recommended practices – for designing, building, and deploying a Dynamics 365 solution.
Our expertise is grounded in the fundamentals of good solution architecture and design, product capabilities, and proven approaches to business process transformation and implementation.
Our goal is to implement high-quality solutions to incorporate recommended practices for implementations so you can go live with confidence with minimum disruptions.
To learn more about our proven methodology to implement Dynamics 365 applications please contact us and experts of our team will get in touch soonest.
Dynamics 365 Third-Party Integrations
With Microsoft Power Apps you can get thousands of applications that are easy to integrate with Dynamics 365 solution to further improve your solution and Dynamics 365 can be as well integrate it with third-party applications such as web portals, analytics, forms, and ERP systems.
Dynamics 365 is built on a common data model, which means that integrations and extensions that are developed for Dynamics 365 can plug into any other Dynamics 365 environment with minimal effort.
With third-party tools, both large and small companies can integrate their third party systems like Dynamics 365 offers integrators, add-ons, and a huge number of APIs for its product for customers to allow a broader set of capabilities in one place, making your processes even more seamless and functional, customization is the best option.
So, using the in-house APIs can make the integration process cost-efficient and highly scalable for Malaysian and Singaporean businesses. Thus, you can achieve seamless data management across all departments making it easy to get the right insights for informed decisions, increase business efficiency, and lower costs.
Your business can always extend its Dynamics 365 capabilities to connect third-party software and implement custom code. This is your opportunity to expand your business with unlimited functionality and tools. If the business integration process is handled right, your system can easily be scaled up and down depending on the current situation.
Organizations can use them to manage various types of business operations and provide quality service at most stages. However, it is not that easy to pick the right API. Be prepared to hire an experienced Dynamics integration services expert or an entire dev team to supplement your system with new business software and achieve their flawless compatibility.
Dynamics 365 Security Benefits
We are seeing attacks on civilians and organizations from nation-states. Attacks are no longer just against governments or enterprise systems directly.
We're seeing attacks against private property—the mobile devices we carry around every day, the laptop on our desks—and public infrastructure.
What started a decade-and-a-half ago as a sense that there were some teenagers in the basement hacking their way has moved far beyond that. It has morphed into sophisticated international organized crime and, worse, sophisticated nation-state attacks.​
Microsoft Dynamics 365 provides unmatched security trusted by big and large companies around the world and in this section, we will describe how Microsoft protects your data against cyberthreats.
As more and more businesses digitalize their operations the cyberattacks are increasing on frequencies to get access to company data. Thus the global cost of online crime is expected to reach $6 trillion by 2021.
And especially the smaller organizations with less than 1,000 employees are at a greater risk as these companies cannot effort to invest in enterprise-level security.
According to Cyber Defense Magazine, In most cases, it takes companies about 6 months to detect a data breach.
Therefore, Microsoft is taking serious measures to protect customer data with a $1 BN USD investment each year and 3,500 cybersecurity experts to protect your data and your customers' data. Therefore 90% of Fortune 500 Companies trust Microsoft Azure to protect their data.
Choosing Dynamics 365 in the Cloud your business gets unmatched enterprise-level security that is affordable to small and large companies in Malaysia and Singapore.
Are you having vulnerable data exposed to hackers? Contact us for more information to learn how Dynamics 365 provides unmatched security affordably for SMEs and large organizations.
Dynamics 365 Governance and Compliance
Microsoft Azure is an ideal platform on which to build a profitable set of security and productivity solutions to simplify the task of identifying, classifying, and governing personal data. With it, you can help customers protect personal data from loss or unauthorized access or disclosure. And Azure helps customers comply with new standards for transparency, accountability, and record keeping.
Azure is a complete set of cloud services that developers, IT professionals, and partners use to create and deliver applications through Microsoft's global datacenters.
Make no mistake, the GDPR sets a new and higher bar for privacy rights, for security, and for compliance. And while your journey to GDPR may seem challenging, Microsoft is here to help all of our customers around the world.

Brad Smith, President & Chief Legal Officer, Microsoft Corporation
Customers need help with the burden of compliance and the increased demands of regulators and legal authorities in every country in which they operate.
Laws and regulations can be outpaced by new technology as government bodies are faced with the difficult task of regulating new technologies. We all have to ensure our organizations can take advantage of innovative technologies for growth and success while managing risks.
Get cloud compliance with the broadest set of offerings.
Take advantage of more than 90 compliance certifications, including over 50 specific to global regions and countries, such as the US, the European Union, Germany, Japan, the United Kingdom, India, and China. And, get more than 35 compliance offerings specific to the needs of key industries, including health, government, finance, education, manufacturing, and media. Your emerging compliance needs are covered, too: Microsoft engages globally with governments, regulators, standards bodies, and non-governmental organizations.
For more information visit Azure Compliance or Contact us to get personalized approach.
I'm Ready to Try Dynamics 365 in Malaysia. Now What?
We are ready to help! We have created this guide to help you better understand Dynamics 365 ERP and CRM applications, but of course we understand that there is still many questions you may have.
We are leading Microsoft Partner in Malaysia and Singapore that provides Dynamics 365 CRM and ERP applications. With over 30+ years' experience, the largest customer base and 100% implementation success rate we are the most experience partner on local market to ensure your project is successfully implemented.
Therefore, use one of these links to get your personalized approach and learn more about Dynamics 365.
Get Free Personalized Dynamics 365 Demo.
Request for More Information about Dynamics 365.
Contact us for other inquiries.
Modular ERP: The Key to Corporate Agility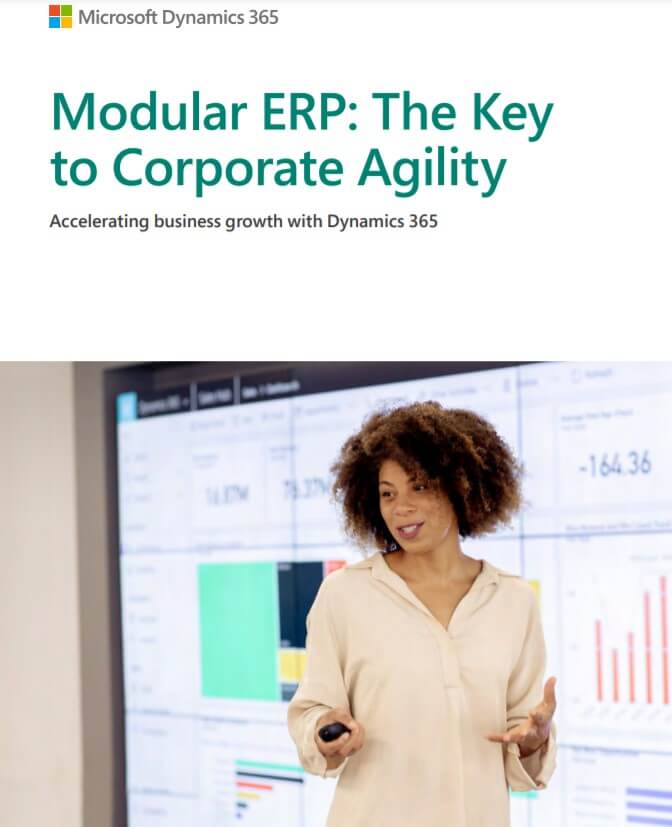 Sources:
https://adynamics.com.my/wp-content/uploads/2020/12/Microsoft-Dynamics-365-Guide-in-Malaysia-and-Singapore.jpg
800
1200
Eduard Dziak
https://adynamics.com.my/wp-content/uploads/2021/08/agile-dynamics-solutions-gold-microsoft-partner-dynamics-365.png
Eduard Dziak
2021-05-10 05:58:00
2021-08-13 16:15:55
What is Microsoft Dynamics 365 and Why You Need It? (for Malaysia and Singapore)